Children are happier when they grow up in a loving and caring home. Whether you're a prospective or hopeful parent, there's nothing more satisfying than seeing a child happy. Have you thought about adopting a child but don't know the process involved? We've specially curated this article for you. We will discuss everything you need to know about the adoption process, costs, and the requirements you need to fulfill to submit an application.
What Does Adoption Mean?
Adoption is the act of legally taking another person's child into your family to raise as your own. Thus, it involves legally transferring the rights and responsibilities of a child's biological parent(s) to the adoptive parent(s).
Types of Adoption
There are two major types of adoption today. They include:
Local Adoption. This is the process of adopting a child born in the US. The adoptive parents may or may not have had previous contact or developed a relationship with them. The adoption takes place in an orphanage or adoption center.
Intercountry Adoption. This refers to the process of adopting a child from another country and bringing them to live with the adoptive parent(s) in the US. Various state and country departments are going to be involved in this process.
The Difference Between Adoption and Foster Care
From a glance, adoption and foster care seem quite similar, which is why prospective parents often confuse the two. But both of them have fundamental differences.
Foster care is an arrangement where the child is temporarily removed from their biological parents and given to others to care for them. Thus, one can expect the child to return to their biological parent when the issues that led to their removal are repaired.
In adoption, the legal responsibilities of parenting are transferred to the adoptive parent(s). This means that the biological parents have no say in their child's upbringing, whereas in foster care, they still retain their rights to the child. However, such rights are supervised by the state.
Who is Eligible to Adopt a Child
To be able to adopt a child in the US, you must fulfill some requirements which are consistent across the country. In short, you must:
Be 21 or older
Be in a stable medical health condition
Be in a stable emotional health condition
Be able to sufficiently prove you have the financial capabilities to raise a child
Live in a safe, well-maintained home in a conducive neighborhood
Documentation Required
You will need the following documents to adopt a child in the US:
For international adoption, your provider will brief you on what you need to provide, as documentation in countries may differ.
How to Adopt a Child in the US
You should take the following steps to adopt a child in the US:
You must locate an adoption agency in your state or state of choice. Use this checker to find the adoption agency.
Complete an application form with the agency you select.
Attend adoption training. These sessions typically last between 4 to 10 weeks, allowing you to learn about child care, meet other families, and prepare to adopt a child in your family.
Complete a home study. This is a process where you and the adoption sit to discuss if adoption or foster care is best for you. It involves home visitations, interviews, reference checks with your relatives, and other checks according to each state.
After getting approved, your agency may present you with a photo listing service where you decide who you want to adopt – whether from an orphanage or adoption center. Some agencies may present you with a caseworker who will actively search for a perfect match for you.
How to Adopt a Child Outside the US
You will be required to carry out the following actions to adopt a child outside the US:
Fill the Form I-800A or I-600A, which you will submit to the US Citizenship and Immigration Service (USCIS).
Once you've been cleared by USCIS, locate an adoption provider in the US who will submit a dossier containing other information to the select country you wish to adopt from.
The country will determine your eligibility by its own laws.
When approved by the USCIS and your preferred country, you will wait for a match to happen.
You will be invited to meet a match in that country. Your expected stay can last between 2 to 4 weeks, giving you enough opportunity to know the child and begin the legal paperwork to complete the visa application. Your adoption agency will provide you with everything you need to know about that aspect, as the rules vary in each country.
The Requirements You Need to Fufill
Some of the basic requirements for adopting a child outside the US include the following:
You must be a US citizen.
You must be at least 25 years old.
If you are married, you and your spouse must either be US citizens or have lawful status in the US.
You must complete some background checks, such as criminal checks, fingerprinting, or a child's home study.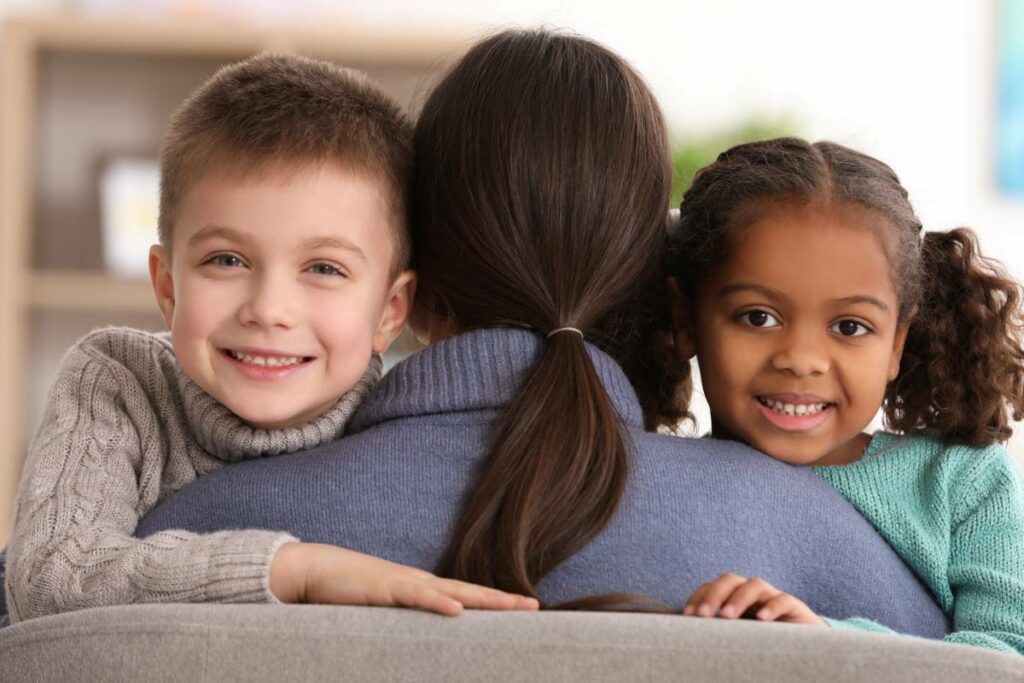 How Much Does It Cost To Adopt A Child
Adoption is not for free. According to the Child Welfare Information Gateway, the average cost of adoption ranges between $20,000 and $45,000. These costs typically cover home studies, travel, lodging, court fees, medical and living expenses, and other documentation.
Average Processing Time
Adoption is a permanent decision, and the adoption agency must be absolutely sure they're making the best decision for you and the child. The waiting period could take several months. Typically, you may have to wait between 6 to 12 months to get matched with a child.
Conclusion
When you are hoping to welcome a child into your home and family, adoption can be a life-transforming journey. While it gives the child a home and sense of belonging, it presents you with a sense of fulfillment as you take care of them. However, the process involved in adoption – whether within the US or internationally – may be rigorous. That's why it's often recommended to have a caseworker who will help facilitate the entire process for you. Hopefully, you can now place your best foot forward into legally adopting a child with the help of our comprehensive guide.