Healthcare in the US is expensive, even for kids. The process of medical consultation, examination, treatment, drug prescription, and other related procedures is bound to fork out more cash than you may have to spare.
Several state and federal-funded benefits and programs are designed to cater to your kids' healthcare. One of these schemes is the Children's Health Insurance Program, better known as CHIP.
This article discusses what CHIP is all about, its scope, eligibility, and how to claim the benefit for your children.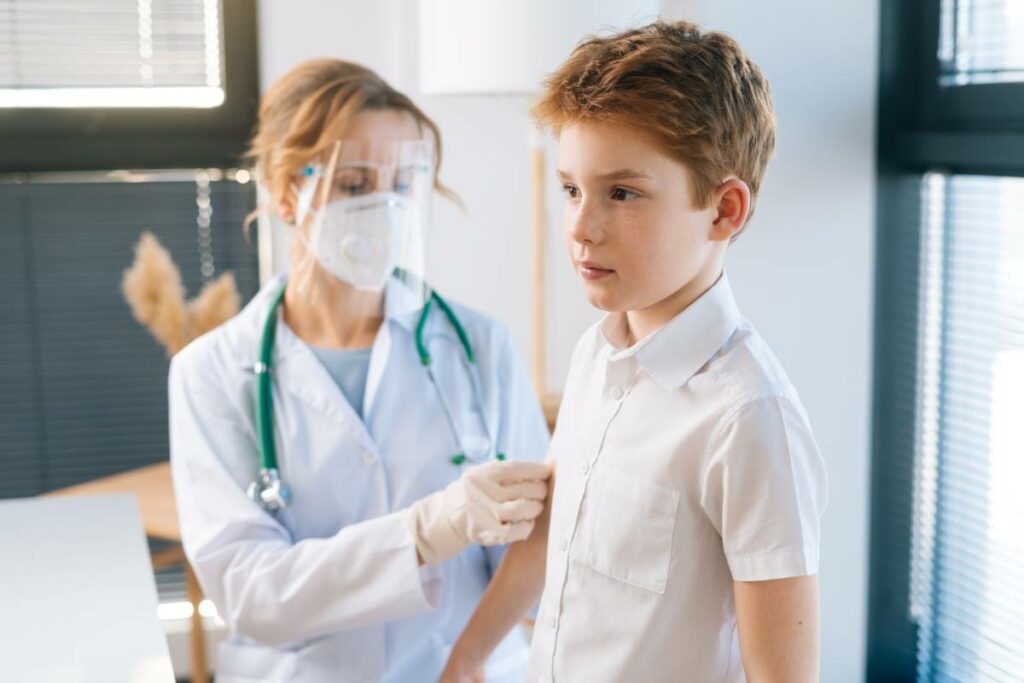 What Is CHIP?
The Children's Health Insurance Program (CHIP) is a federal government-funded program that provides discounted or free healthcare coverage to children from moderate-income households. This health insurance is specially designed for uninsured children from families that do not qualify for Medicaid as a result of higher income.
This program is jointly funded by the US Department of Health and Human Services (HHS) and state governments. While the federal government sets the essential eligibility criteria, benefits, and funding, state governments can decide how to implement the programs in their territories.
Scope of CHIP
The types of services covered under this free health insurance for kids include the following: 
Primary healthcare services, including checks and consultations with a doctor
Vaccines and immunization to prevent illnesses and diseases
Inpatient hospital care, including surgery and other medical procedures
Outpatient hospital care, including clinic visits and diagnostic tests
Emergency services which may include ambulance and room visits
Mental health counseling and drug abuse treatments
Dental care
Vision care, including eye tests and procuring lenses and glasses
Provision of medical equipment and supplies, such as wheelchairs and crutches
If you have any doubts, see the CHIP eligibility checker to determine if you qualify for the benefit. 
Who is Eligible for CHIP?
Your children must meet the CHIP eligibility criteria to claim the benefit. These include:
Be a US citizen or have legal immigration status
Live in a state that offers CHIP coverage
Be an uninsured kid under the age of 19
Not be eligible for Medicaid 
Come from a low-income household that does not meet the requirement to qualify for Medicaid
What Income Limits Make Your Kids Eligible for CHIP?
For your children to be eligible for this benefit, they must be uninsured for healthcare coverage. Also, your family must meet certain income limits. A family of 4 must earn a maximum annual income of $111,000 before taxes. However, a family of 5 should earn a maximum income of $129,880. 
How To Apply
You can enroll your kids in CHIP by either:
Documentation Needed To Apply for CHIP
You will need to provide the following documents when applying for CHIP: 
Proof of US citizenship or legal immigration status
Proof of household income, including tax returns, pay stubs, and other financial reports
Social Security Numbers of all the members of the household
Your child's health records and contact information
Your state CHIP office may request additional information to determine your children's eligibility.
What's the Waiting Period To Receive CHIP?
The waiting period to receive this free healthcare insurance benefit varies by state. However, it could take several days, weeks, or months to be processed and approved. It is important to note that your chances for approval may be quicker if you provide the required documentation for the agency to determine your eligibility. 
What If Your Application Is Denied?
You can appeal the decision if the CHIP application for your child is denied. You will need to submit a written request for an appeal with additional documentation to support your claim for eligibility. The agency will review and make a final decision.
Alternatively, you can apply for Medicaid if you are eligible. 
Can Uninsured Children Receive CHIP Even if Their Parents are Insured?
Yes. Uninsured children can receive this affordable health insurance for kids, even if their parents cannot afford private insurance or have been insured through their employer. However, it is essential to note that some states may require you to exhaust all other forms or sources of insurance benefits before opting for CHIP. Always check with your local office to confirm their eligibility for CHIP and other information.
Providing Peace of Mind to Parents and Caregivers
The Children's Health Insurance Program (CHIP) is designed to provide healthcare coverage to uninsured kids from low-income or moderate households that aren't eligible for Medicaid. This offers a wide range of healthcare services that will benefit your children's overall well-being. 
If you or your kids qualify, take advantage of this unique opportunity and apply for free healthcare coverage. You can also check out our website to see what other benefits and credits you may be eligible for.