Community frequently becomes a method of survival in hard times, particularly when the institutions we rely on fall short in support and resources. This became evident during the pandemic when the number of food banks and community fridges in NYC increased significantly.
Community fridges provide needy communities with free food, including home-cooked meals, fresh produce, sanitary items, and other medical supplies, without asking any questions. Volunteers or individuals usually run the fridges where most of the supplies come from the community's charity.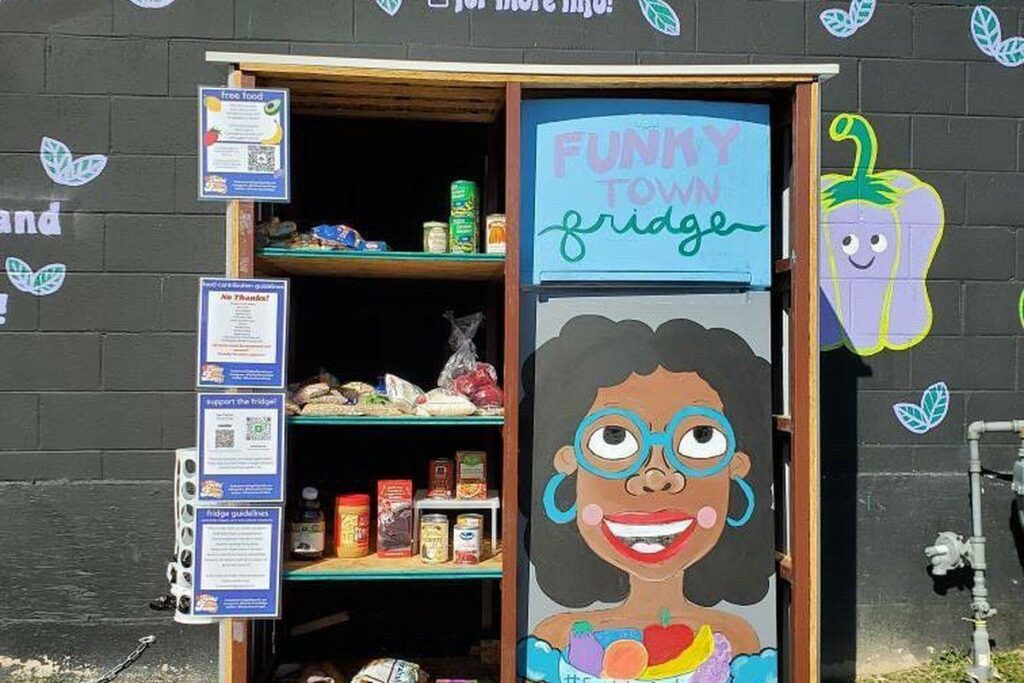 What is a Community Fridge?
Community fridges are places where anybody can get free, high-quality food that would otherwise go to waste, interact with other people, discover how food affects the environment, and exchange knowledge and skills. It's a place where locals may exchange extra food from supermarkets, local food producers, houses, and gardens.
The idea of the community fridge has been around for centuries. Still, it took off during the pandemic when both domestically and worldwide hunger rates skyrocketed. People searched for methods to contribute after seeing pictures of thousands of cars parked outside food banks in the United States. Compared to New York City as a whole, which has a rate of 16.6, the South Bronx has the worst percentage of food insecurity in the nation, at 37 percent.
How are Food Banks and Community Fridges Different?
Community fridges shouldn't be mistaken for food banks. Food banks are facility centers that store, repack, and distribute donated food to various organizations and charity organizations. They usually receive donations of large quantities of surplus food, but they may also organize charity drives to collect monetary and food support. 
On the other hand, community refrigerators are a long-lasting fixture in a neighborhood to share surplus food — accessible to all. They encourage social interaction so the entire community can share and enjoy delicious food rather than waste it.
Who Runs Community Fridges?
Officially recognized groups run community fridges, place them in locations open to the public and decide on their actions to accommodate the requirements of the various local communities.
Things To Consider When Setting Up a Community Fridge
1. Types of Foods:
There are some guidelines on what you may and cannot place in the community fridge. Foods that have gone untouched can go in community fridges. Prepared food must have an expiry date, allergen information, and a list of ingredients, while any food item with a broken seal, including raw meat, milk, and eggs, cannot go in the community fridge.
2. Contributors:
Many organizations and superstores contribute to these fridges through food and money. Meanwhile, volunteers collect food donations and place them in the community fridge. However, community fridges are a liability because the neighborhood, charity organizations, volunteers, and all the other supporters may face legal implications if any accident occurs near these fridges.
3. Legal Binding:
For instance, if someone slips near the fridge due to a puddle or there's been a short circuit, the affectees may make a claim or sue you. The matter will undergo further investigation before authorities reach a decision. Therefore, you should always consider the location before setting up a community fridge. Besides, health inspectors keep a check on these fridges to avoid health-related issues.
You can also check the state laws on public food sharing to understand the legal binding of setting up a community fridge. Some cities even made it mandatory to have liability insurance, as there've been frequent instances when city ordinances shut down community fridge programs.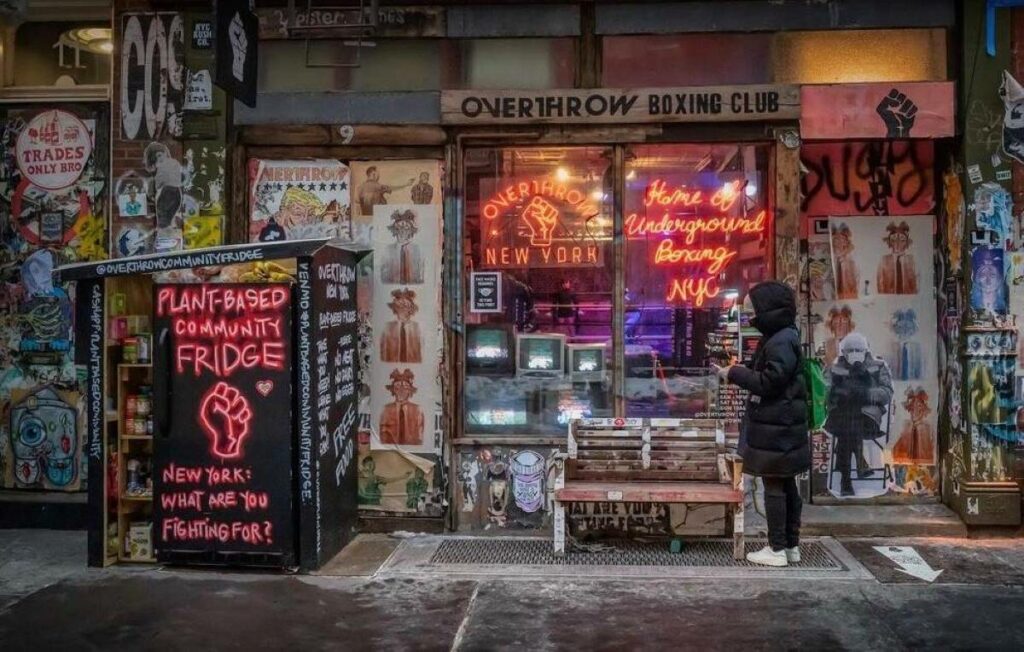 Can anyone set up a community fridge in NYC?
Although community fridges are free for everyone, not anyone can set them up. It is crucial to bring the neighborhood together to talk to the officials for permissions, vendors for donations, and volunteers to keep the community fridge operational. After completing these steps, you must look for a place with maximum footfall.
Furthermore, looking for people willing to pay for added electricity costs is necessary. You can reach local businesses, charities, and community centers to promote community fridges.
Are Community Fridges Helpful?
Community refrigerators are essential in areas where regular food assistance is challenging. A person who experiences food insecurity does not always have access to enough food or cannot buy it because of a lack of funds or other resources. For instance, it can be difficult for people without cars to travel to food bank locations. A grassroots reaction to the severe food insecurity situation is community fridges. Nearly 24 million families between June 1 and June 13, 2022, including 11.6 million households with children under 18, indicated that they occasionally or often did not have enough food to consume during the week.
The volunteers claim that making the fridge accessible to everyone fosters inclusivity and dignity because everyone can give and receive. In addition to allowing people to share food, they open doors to additional community services, activities, and a path to a more sustainable strategy for tackling food poverty.
Community Fridges Locations near me
As per charity rules, anyone in the neighborhood who wants to share food, volunteer, or participate in donation activities can use a community fridge. While hundreds of community fridges are scattered throughout the NY neighborhood to feed the poor, they're not easily found everywhere. You can use free resources like NYC fridges to locate community fridges near you.
Now you know
The pandemic is over but food insecurity in the United States remains a significant problem. Thankfully, community fridges are playing a significant role in helping disadvantaged families end their hunger problems. These refrigerators offer food supplies to those in need and help bring the community together in these crucial times.