Americans rely on the Agric sector daily for survival. Farmers across the United States know that ensuring a successful harvest goes beyond cultivating the crops. It also entails managing the impending risks that come with agriculture, which is why they seek productive ways to safeguard their agricultural investment against unpredictable occurrences like natural disasters and attacks from pests.
Thankfully, federal crop insurance for farmers offers some protection. This article explores what crop insurance is, how it works, and its numerous benefits. We will also examine the eligibility requirements, documentation needed, and how to apply to crop insurance companies.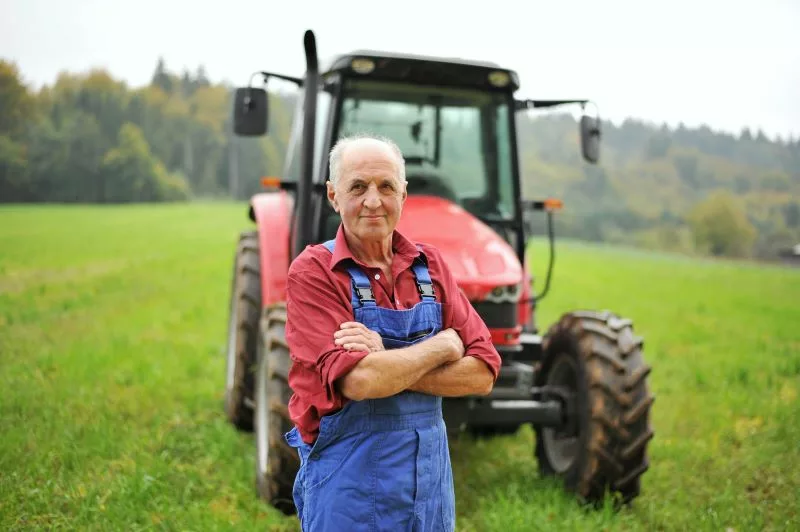 What Is Crop Insurance?
Federal crop insurance for farmers is a risk management framework designed to provide financial protection to farmers against the uncertainties related to agricultural production. The Risk Management Agency (RMA), a division of the US Department of Agriculture (USDA), administers the insurance.
The RMA offers financial benefits through the Federal Crop Insurance Corporation (FCIC) and private crop insurance companies providing different plans for crops and livestock.
How Does It Work?
Farmers who participate in crop insurance pay a premium to the FCIC or private insurance providers and receive financial protection in return. The aim is to compensate farmers in the event of unforeseen crop and livestock failures caused by different factors, such as droughts, floods, hailstorms, natural disasters, infestation by pests, and plant diseases.
This financial compensation assists farmers in recovering some of their financial losses, ensuring they can continue farming in forthcoming seasons.
Types of Crop Insurance Coverages
There are two types of crop insurance available to farmers:
| | |
| --- | --- |
| Crop-Hail Insurance | Multiple-Peril Crop Insurance |
| This insurance is provided to cover situations such as fire, hail, lightning, wind, theft, and vandalism. | It covers loss of crop yield due to natural causes, including deep freezes, excessive moisture, disease, and drought. |
What Is Covered?
Crop insurance covers the following unforeseen circumstances:
Adverse weather conditions
Crop loss or damage
Volcanic eruption
Fire outbreak
Revenue loss
Prevented planting
It's important to note that these crop insurance coverages are offered through the FCIC and private crop insurance companies. Thus, the specific terms, coverage options, and even eligibility may vary.
What's Not Covered?
The following are not covered in the crop insurance:
Negligence or mismanagement
Unauthorized crop varieties
Inadequate record-keeping
Late planting
Voluntary destruction
Unauthorized use of chemicals
Again, private insurance providers may include some situations that are not covered here. Reviewing their policy documents to understand the specific terms and conditions before agreeing to them is essential.
Who Is Eligible for Crop Insurance?
To be eligible for the federal crop insurance for farmers, you must either be:
A farmer with a variety of crops, including grains, oilseeds, fruits, vegetables, and specialty
Aquaculture operator
Fisherman
Rancher
Long-shore or harbor worker
Check to see if you're eligible for this insurance here.
How To Apply for Crop Insurance
To apply for crop insurance, you need to look up the RMA Agent Locator (list of crop insurance companies), visit a local office, discuss eligibility requirements, and apply for the insurance.
Documentation Needed
You will provide the following documents when applying for crop insurance:
Farm records
Farm maps
Proof of ownership or lease
Acreage report showing planting intentions, acres, and any changes in farming practices
It is vital to work closely with your chosen insurance provider and follow their specific documentation requirements when applying for crop insurance.
What Happens Next?
The Federal Crop Insurance Corporation (FCIC) or private crop insurance companies will review and examine the details about the crops and livestock you want to insure. The insurance provider will calculate the premium amount based on the information provided.
Your premiums will be calculated based on factors such as types of crops, your historical yield, and coverage level. After that, the insurance provider will approve the policy if you meet all eligibility criteria and the terms are acceptable.
You will be issued a policy document containing the terms and conditions of your coverage, including the premium amount and any applicable deductibles. You are mandated to pay the premium to activate coverage for your insured farm. Your crop insurance can be processed within days from the application date.
How Much Is the Premium?
There's no standardized premium provided. It will be calculated based on your crops, coverage level, and other factors. You use the RMA Calculator to see how much you'd likely pay for crop insurance premiums.
How Long Does the Crop Insurance Last?
The contract for crop insurance lasts according to the terms and conditions of the policy documents provided to you. Typically, it expires at the end of the crop year. You and the private insurer can cancel or terminate the contract at the end of each crop year.
Grow Your Farm With Confidence
Crop insurance is a vital tool for farmers, providing financial security and stability in the agricultural industry filled with challenges. It provides several benefits to farmers, including peace of mind, the ability to invest in sustainable practices, ensuring food security, and many more.
Remember that each private crop insurance company has its eligibility requirements and terms and conditions. You should properly review each document before committing to paying the premiums. Are you a farmer with crops and livestock? Protect your Agric investment with crop insurance today.