Have you been out of a job because your current job has been impacted by a major disaster or hurricane? Are you not eligible for regular unemployment benefits? If you are unable to work and provide for your family as a result of injuries sustained from a disaster, don't despair. We've got some news for you. The Disaster Unemployment Assistance (DUA) program provides financial support to American taxpayers affected by natural disasters. This article looks at this benefit, its scope, eligibility, and how you can claim it.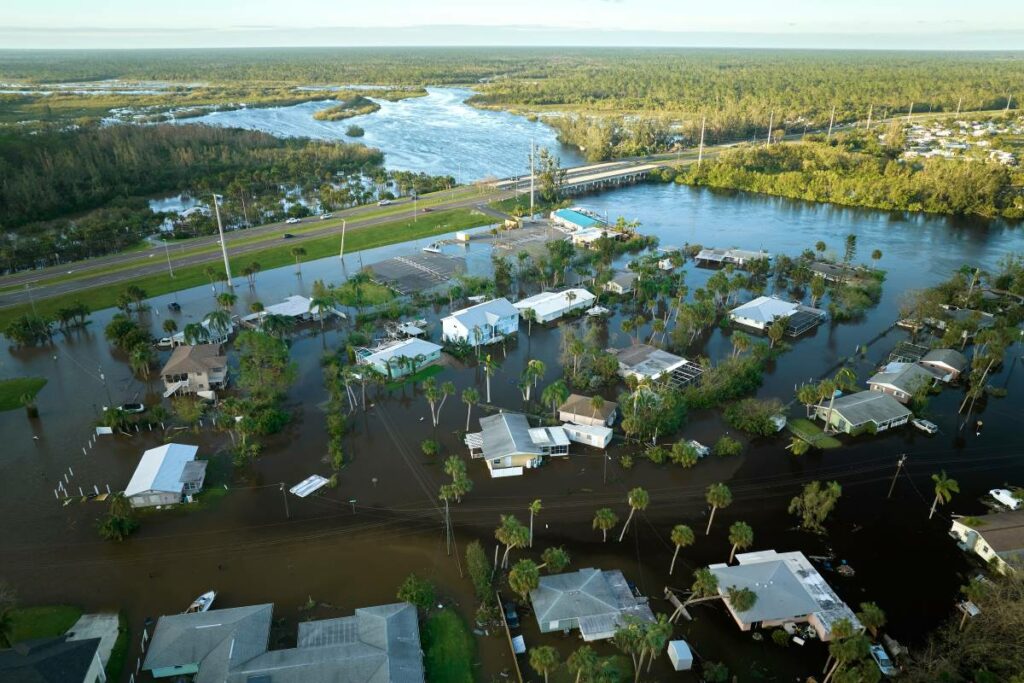 What Is Disaster Unemployment Assistance?
Disaster Unemployment Assistance (DUA) is a federal program that provides financial assistance to Americans whose jobs or self-employment have been impacted due to a major disaster declared by the President.
This program, backed by the US Department of Labor (DOL), also provides financial benefits to people who are ineligible for regular unemployment insurance benefits. The DOL works alongside the Federal Emergency Management Agency (FEMA) to fund unemployment insurance agencies nationwide.
Benefits of DUA
There are several benefits of Disaster Unemployment Assistance, which include:
Financial support to people who do not qualify for regular unemployment insurance benefits
Help so breadwinners can meet essential needs, such as bills, food, and housing, as they search for employment elsewhere
A safety net for families whose breadwinners have been directly impacted by a disaster
The possibility of achieving self-sufficiency and economic recovery in areas impacted by disaster
How Much Does Disaster Unemployment Assistance Pay?
The amount of DUA differs according to the state and your past salary. However, it is quite similar to regular unemployment insurance benefits. It is calculated by taking your total earnings in the first four of the last completed quarters before you file a claim and dividing that figure by 26. According to the calculations, you can receive between $150 and $300 per week.
How To Be Eligible for DUA
To become eligible for DUA, you should meet the following requirements:
Your job has been lost as a result of a Presidentially-declared disaster
You are not eligible for regular employment insurance benefits
You can't work because of damage to the worksite due to a disaster
You were about to start a job, but it no longer exists due to a disaster
You became the breadwinner or major support to the family because the head of the household died due to a disaster
You can't work because of an injury caused by a disaster
You have been moved or evacuated to another state due to a disaster
How To Apply for DUA
When there's a disaster in your state, the authorities will publish announcements about disaster benefits. To file a claim for DUA, you must contact your State Unemployment Insurance Agency. They will provide specific instructions on how to apply and the documentation needed in your State. People who are impaired can dial the toll-free number: 1-877-889-5627.
Documentation Needed
Although documentation depends on your specific situation, in general, you will need to submit the following documents when you file a claim for DUA:
Proof of US Citizenship or legal residency status
Proof of employment and income before the disaster struck. This includes pay stubs, tax returns, and W-2 forms
Residential address
Proof of the impact of the disaster, such as an official announcement
Information on any other benefits you may be receiving
Proof of efforts to return to work – such as job offers or job search records
Proof of self-employment income if you are self-employed
It is essential to note that each state may have different specific documents to submit. It's recommended to check with your State Unemployment Insurance Agency to find out what information you need.
What if Your Application Gets Denied?
You will be notified by phone or mail if your application is denied. However, you can appeal the decision if your DUA application gets denied. You will need to file your appeal within a certain timeframe with your state's Labor Office with additional information if requested.
How Long Does DUA Last?
DUA weekly benefits are available for 26 weeks from the day the disaster was announced. However, special consideration will be given to extending the benefits if the disaster impacted your ability to work and earn money for your family.
Average Processing Time
The average processing time for DUA applications is between several days to several weeks. This may result from the circumstances of the disaster announced and the number of applications. Additionally, if there are issues with your application, it may take a while to review and approve it.
Take Advantage of This Assistance
Disaster Unemployment Assistance is a special benefit provided to breadwinners and heads of households whose jobs have been impacted by disaster. It's essential to note that this benefit is only available to taxpayers who are unable to work or have become unemployed due to disaster.
People ineligible for regular unemployment insurance can claim this weekly benefit for up to 26 weeks. Taking advantage of this benefit can ease up the financial burdens of your family and ensure basic needs are met. Do you qualify? Go ahead and apply for this benefit today.