They say a smile is the prettiest thing you can ever wear. That's why your oral and dental health must be top-notch. But here's the thing: there's an evident high cost of dental care in America. It would help to have sufficient finances to conduct regular checkups with your dentist and remedy any dental condition.
If you don't have the needed resources for this healthcare coverage, you should turn to government benefits and coverages, including dental care. There are selected programs that provide free access to dental care.
This article explores all the free and discounted dental coverage programs, particularly for people from low-income households. Let's dive into them.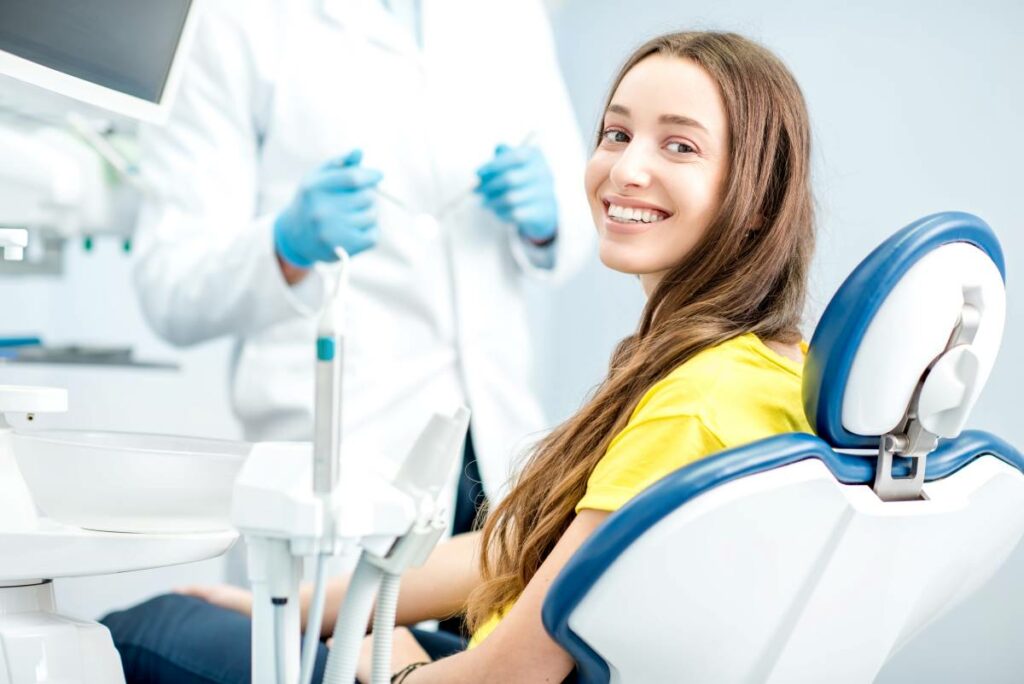 Medicaid
Medicaid is a joint federal and state government program that provides essential healthcare coverage to low-income families across the US. Medicaid covers various services, including inpatient and outpatient hospital, therapy, nursing, and dental care.
Medicaid should not be mistaken for Medicare, as they're different. While the former is designed to provide healthcare coverage to Americans, the latter is intended for Americans above 65 who were once employed but are now retired.
To be eligible for Medicaid, you must:
Come from a low-income household
Have a disability
Be dependent on a parent or guardian
Have benefited from the Supplementary Security Income (SSI)
You can apply for Medicaid through the Healthcare Insurance Marketplace® website, where you can create an account and apply online. Alternatively, you can visit your state Medicaid agency. You may be asked to provide specific documents to determine your eligibility.
Read our post to learn more about access to dental care through this program.
Children's Health Insurance Program (CHIP)
Underaged children may be eligible for dental care through the Children's Health Insurance Program (CHIP). This federal government program provides free or discounted dental care coverage to children from low-income households. It is designed for uninsured children that aren't eligible for Medicaid – even if their parents are secured.
Typically, you or your children must be under 19, reside in a state that offers CHIP coverage, and come from a low or moderate-income household to be eligible for CHIP.
To get started, visit your state's Medicaid or CHIP office or call 1-877-KIDS-NOW (1-877-543-7669). Find out more from our blogs on how to get access to dental care with CHIP.
Dental Schools
US dental schools also offer low-cost or free dental care to patients – as part of their extensive training programs. Because it's an educational institution, dental students carry out these services under the supervision of licensed tutors and lecturers.
Some of the schools that provide free dental care in the US include:
The University of California, Los Angeles (UCLA)
University of North Carolina School of Dentistry
Boston University's Henry M. Goldman School of Dental Medicine
University of Illinois' Chicago College of Dentistry
University of Pennsylvania School of Dental Medicine
You can see if higher institutions in your state or city offer free or discounted dental care in their dental school.
Free Clinics
Free clinics provide free or low-cost dental care to low-income households in the US. Churches, community development projects, or non-profit organizations run these clinics.
You can contact your local health department for referrals or search 'free dental clinic near me' to look up the localized results.
The National Institute of Dental and Craniofacial Research
The National Institute of Dental and Craniofacial Research (NIDCR) is a research institution that conducts and publishes resources on dental and oral health. NIDCR sometimes seeks volunteers with specific dental and craniofacial conditions to participate in clinical trials. It may involve providing you with free dental care. They have a directory of low-cost dental care resources. You can also find more information on locating places for free and discounted access to dental care.
Smile Without the Cost
Dental care comes at a cost. However, with free programs in your city or community, you can always get the assistance you need. While federal programs like Medicaid and CHIP are available, you can get access to dental care from dental schools, free clinics, NIDCR, and other agencies. Take advantage of these options and improve your dental health.