Staying healthy is essential as you approach your retirement. This entails going to the hospital for regular checkups, treatments, and medications, among others. Unfortunately, more senior people deal with a wide range of illnesses that might be too expensive to take care of. 
That's why these people can access quality medical attention with the introduction of Medicare. This article explores everything you need to know about Medicare, including coverage, costs, how to apply for Medicare online, and much more.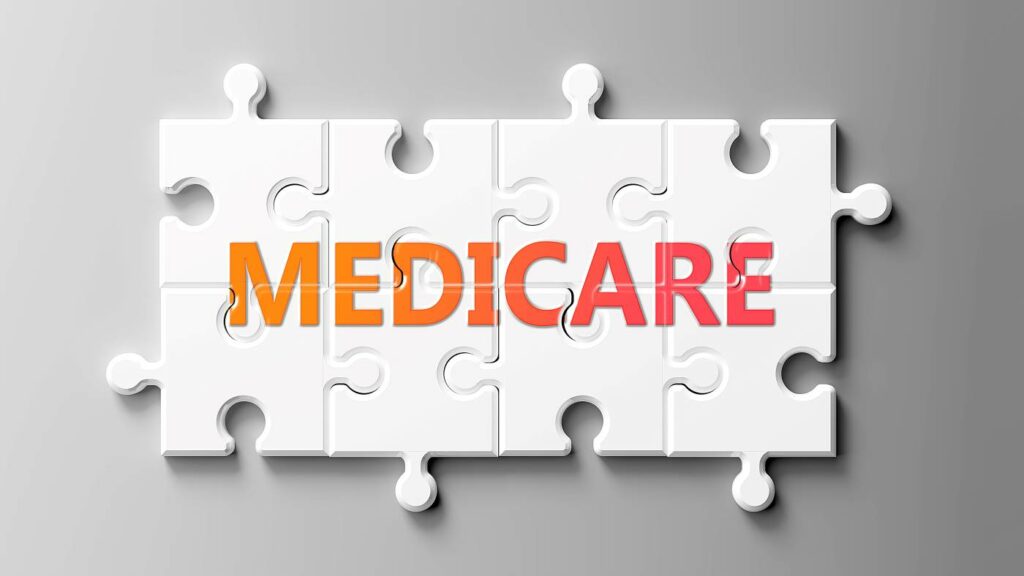 What is Medicare?
Medicare is a government-funded program that provides healthcare insurance for people who are 65 or older. However, people younger than 65 can qualify for this healthcare coverage, including those with disabilities and chronic illnesses.
What's the Difference Between Medicare and Medicaid?
Most people make the mistake of considering Medicare and Medicaid the same. However, they are intended for different people. While Medicare is designed to provide healthcare insurance to Americans above 65, Medicaid provides healthcare support to low-income earners across the country.
In short, Medicare is focused on providing healthcare to older Americans regardless of their income, whereas Medicaid's eligibility is based on the household income potential of citizens in the US.
What Does Medicare Cover?
Medicare consists of multiple 'parts' that can sign up for different coverage. They include Medicare parts (A, B, C, and D). Let's look at them briefly.
Medicare Part A
This typical hospital insurance covers services received when you get admitted to a hospital or healthcare facility. These services include hospice care, limited home healthcare, psychiatric care, rehab care, and skilled nursing care.
Medicare Part A doesn't cover outpatient services, private and custodial services, hospital room amenities, or long-term care.
Medicare Part B
Also known as medical insurance, Medicare Part B covers outpatient diagnostic and preventative treatment services related to your health. It includes clinical research services, outpatient mental health services, medications, blood tests, certain vaccines, X-rays, and emergency ambulance transportation. However, it offers limited drug coverage.
Medicare Part C
Also known as Medicare Advantage, Medicare Part C is a private insurance option that covers everything under Part A and B. Besides, it also includes extra coverage for prescription drugs, dental treatment, vision services, fitness programs, gym memberships, hearing services, and other health perks. Unfortunately, not all Medicare Advantage covers all of the mentioned services.
Medicare Part D
This part, also known as prescription drug coverage, covers most of your drug costs. The prescribed drug categories include cancer drugs, HIV/AIDS drugs, immunosuppressant drugs, antipsychotics, antidepressants, and anticonvulsants.
Who is Eligible for Medicare?
To be eligible, you should fulfill one of the following:
You are 65 years or older.
You are under 65 and have a disability.
You are of any age and have End Stage Renal Disease. This can be kidney failure requiring dialysis or a kidney transplant.
Are you still unsure as to whether you qualify? You can use this checker to know if you're eligible for Medicare.
How Much Does it Cost?
Your Medicare cost is determined by the type of plan you choose:
Part A. Premium costs are as low as $0 and as high as $499 monthly, depending on how long you and your partner have worked before retirement. Its deductible costs are about $1,556 per benefit period. Furthermore, Part A coinsurance ranges from $0 to the full costs of medical services, depending on your length of stay.
Part B. Premiums start at $170.10 or higher per month, depending on your income. Its deductible is about $233 yearly. Alternatively, Part B coinsurance is 20% of the Medicare-approved amount covered for Part B services.
Part C. The monthly premium is $19. However, the amount can go up depending on your chosen plan and location.
Part D. The monthly premium is $33, but the amount can hit $150 depending on the medications and the plan.
How To Apply
To get access to Medicare, you can apply through the following means:
Documentation Needed
You'd need the following documents to enroll for Medicare:
Proof of US citizenship
Health insurance information
Military records, if any
Enrollment Periods
If you are eligible for Medicare application, you should enroll during the following enrollment periods:
| Period | Description |
| --- | --- |
| Initial enrollment | This is within 3 months before, the month of, or 3 months after you clock 65. |
| General enrollment | If you missed the initial enrollment, this is from January 1st to March 31st. |
| Special enrollment | This is an option for a certain number of months, depending on your reason for registration. |
| Open enrollment | From October 15th to December 7th, you can change your coverage or plan. |
You will be automatically enrolled into Medicare Parts A and B if:
You are turning 65 within 4 months and have been receiving disability benefits.
You are not turning 65 but have continuously received disability benefits for the last 2 years.
If you have been diagnosed with ALS or ESRD and are not 65 yet.
You can use the online plan finder tool to enroll in a Medicare plan in your area.
Conclusion
Medicare is specially designed to ease up on your medical costs as soon as you hit 65 or are diagnosed with a medical condition. After passing through the application process, the healthcare insurance covers a wide range of medical services including prescription drugs, in-patient and out-patience medical services, surgeries, ambulance services, medical tests, and many more.
While in most cases Medicare parts A and B are automatically administered before you turn 65, it is essential to know the proper application process in case you want to apply for other parts. We hope that with the help of this article, you can go on to apply and get access to this health coverage easily.