As inflation continues influencing consumer goods and services, many Americans face food insecurity. Thankfully, several federal and state intervention programs have been designed to reduce starvation for struggling households nationwide.
One of these initiatives is the Restaurant Meals Program. Also known as the hot meal program, it focuses on increasing food accessibility while addressing hunger. 
This article explores key aspects of this program, including eligibility requirements, benefits, and impact on local communities. Let's dive in.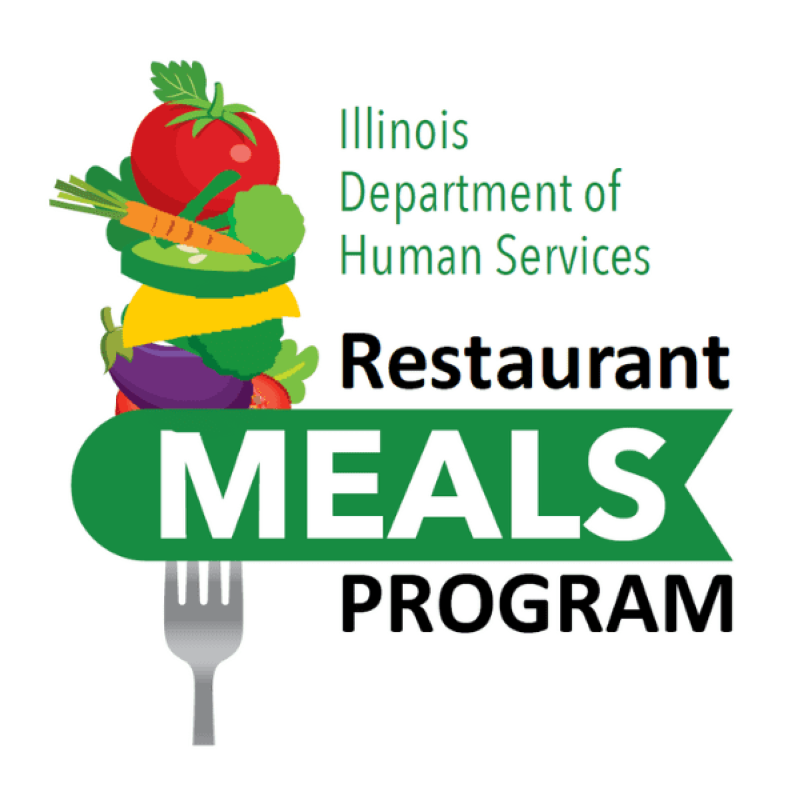 What Is the Restaurant Meals Program?
The Restaurant Meals Program (RMP) is under the Supplemental Nutrition Assistance Program (SNAP), it allows eligible households to use their SNAP benefits to purchase hot, prepared meals from qualifying restaurants. 
Powered by the US Department of Agriculture's Food and Nutrition Service, RMP offers more flexibility and accessibility to SNAP participants. But more than that, it aims to address food insecurity by expanding meal options to beneficiaries who may be unable to cook their own food due to limited facilities. 
Benefits of the Restaurant Meals Program
The Restaurant Meals Program (SNAP) offers several benefits to beneficiaries. They include the following:
Meal Options Provided Through RMP
The meal options provided through the Restaurant Meals Program (SNAP) can vary depending on your resident state and its regulations. However, it includes the following:
Main courses such as grilled chicken, pasta dishes, stir-fries, baked fish, or vegetable meals
Side dishes such as rice, mashed potatoes, salads, steamed veggies, and bread rolls
Soups such as chicken noodle soup, beef stew, lentil soup, and vegetable soup
Beverages such as soft drinks, fruit juices, tea, coffee
Who Is Eligible for RMP?
To be eligible for the hot meal program, you must:
Already be a beneficiary of SNAP
60 years or older
Disabled, homeless, or a spouse of a SNAP beneficiary
You can use the free SNAP eligibility calculator or visit a local food bank to determine your eligibility for this food assistance.
How To Apply for the Restaurant Meals Program
You can apply to the hot meal program by visiting the SNAP State Directory of Resources to locate the nearest SNAP local office near you.
You will be issued an Electronic Benefits Transfer (EBT) Card that you can use to get food at selected RMP outlets. Check out the states that operate a Restaurant Meals Program here.
Documentation Needed
You will need the following documents to apply for the food assistance program:
Proof of citizenship or valid immigration status
Medical expenses
Household expenses
Proof of disabilities, if any
Proof of any school attendance, if any
Proof of residence
The size of your home
Statement of income
How Long Do You Have to Wait?
Your SNAP application will take up to 30 days to be processed and approved. You will be notified by phone call or email to come pick up your EBT card.
What If Your Application Gets Denied?
You will receive a letter detailing why your application was denied. The letter will highlight the reasons for the denial and the steps you can take to appeal the decision. The appeal process may vary from state to state. Following the instructions in the letter is vital to appeal the decision.
Empowering Individuals, Supporting Businesses
The Restaurant Meals Program (RMP) is an initiative within the Supplemental Nutrition Assistance Program (SNAP) designed to revolutionize access to nutritious meals. By partnering with approved restaurants, RMP allows eligible individuals and families to enjoy hot, prepared meals conveniently and with greater flexibility.
This program addresses the specific challenges faced by SNAP participants who may lack cooking facilities or face difficulties in preparing their own meals. By expanding their choices and offering diverse meal options, RMP promotes improved nutrition and overall well-being for those in need.
However, the RMP benefits extend beyond individuals and families. Eligible restaurants participating in the program have the opportunity to enhance their revenue and expand their customer base, fostering a mutually beneficial relationship with the community.
Experience the positive impact of RMP by exploring the wide range of delicious, nourishing meals available through this innovative program.