In an ever-evolving world of entrepreneurship, small business owners and startups often face financial challenges when funding their ventures. Fortunately, SBA Loans serve as a vital resource by offering the financial support necessary to fuel growth and turn aspirations into reality.
This article explores everything you need to know about small business loans, shedding light on the application process, eligibility requirements, and other key aspects.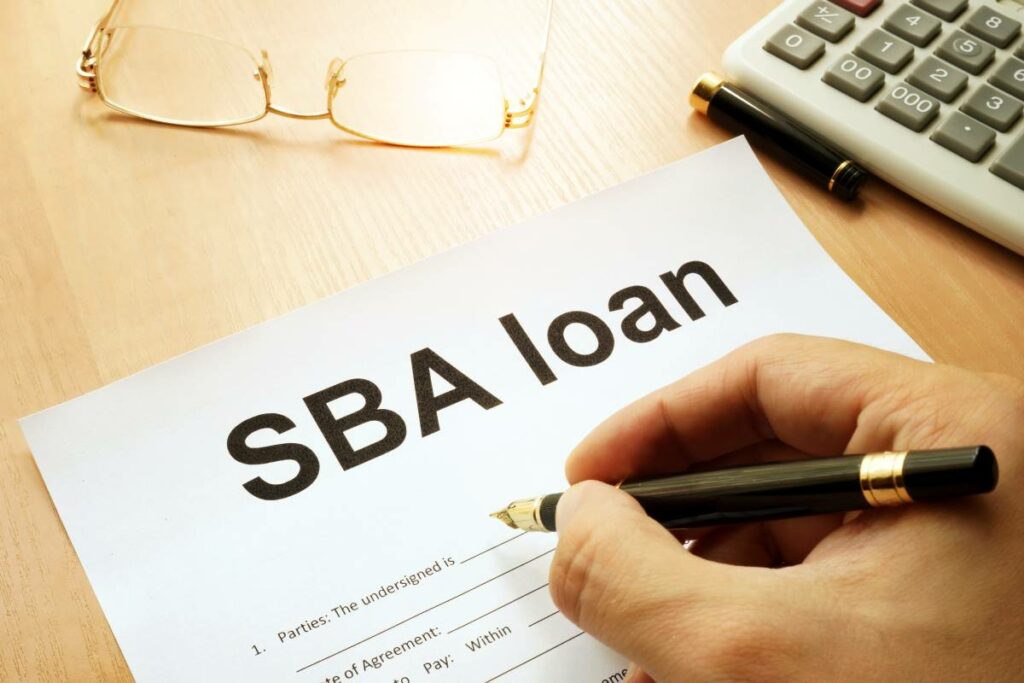 What Are SBA Loans?
SBA Loans, short for Small Business Administration Loans, are a type of financing provided by the US Small Business Administration. They are designed to support and empower startups and small businesses by providing the necessary capital to launch, expand, or acquire businesses.
While the SBA does not directly fund these loans, they are made available through participating lenders such as banks and credit unions. The SBA guarantees only a portion of the loan amount, which serves to reduce the risk for lenders and increases the likelihood of small businesses qualifying for funding.
SBA Loans are accompanied by repayment plans, including specific durations and interest rates that borrowers must adhere to.
How Do SBA Loans Work?
As earlier highlighted, the SBA doesn't provide loans to small businesses. You will apply for an SBA loan through a certified lending institution like a bank or USA lenders online or offline. After checking your eligibility requirements, the lending agency applies to the SBA for a loan guarantee.
If you default on your repayment terms, the SBA pays the guaranteed amount to the lender. SBA loans generally require an unconditional personal guarantee from anyone with at least a 20% ownership stake in the company. This also risks your personal assets if you default on the payment. 
The SBA guarantee plus your personal guarantee (assets) reduces the risk for lenders who will be more likely to part with their loans for small businesses.
Types of SBA Loans
SBA offers different types of loans to meet various demands. They include:
7(a) Loan Program. This is the most common SBA loan program. It provides funding for business purposes, such as equipment purchase, working capital, and real estate acquisition.
Microloan Program. This program offers small loans, up to $50,000, to help small businesses with inventory purchases, working capital, inventory purchase, equipment, and machinery purchase.
Disaster Loans. These loans are offered to businesses, homeowners, and renters affected by natural disasters or emergencies. You can receive up to $2 million. These loans help with repairing, rebuilding, and recovering from physical and economic damages.
SBA Express Loans. These loans provide quick access to up to $350,000 for various business purposes.
SBA Export Express Loans. These funds are provided solely to finance a business' export development. You can receive up to $500,000.
SBA International Trade Loans. These are long-term funding to modernize a business to compete with international businesses. You can receive up to $5 million.
CDC/504 Loan Program. This program is designed to support long-term fixed asset financing, such as major equipment purchases or land and building purchases. CDC/504 loans are administered by Certified Development Companies (CDCs) in partnership with SBA and private USA lenders.
Who Is Eligible?
You are eligible for an SBA loan if you meet the following requirements:
Your business or startup must be a for-profit venture operating in the US
Your business has a good credit score of 690 and above
You, the business owner, must have invested equity, such as your time and money, into the business
You must be able to demonstrate your need for the loan and how you intend to use the loan
You can use the SBA loan eligibility calculator to see if you qualify for these loans.  
How To Apply for SBA Loans
Here's how to apply for an SBA loan:
1. Find small business loan USA lenders or contact a local SBA District Office near you.
2. Submit the required documentation for the application process
3. The lender will review your application, approve your loan request, and notify the SBA for review. The SBA will review your loan application and decide whether to guarantee a portion of the loan amount
Documentation Needed
You will be asked to provide copies of the following documents for your loan request:
Statement of personal history
Business tax returns
Business License
Lease agreement, if applicable
One-year cash flow projection
Personal financial statement
Personal income tax returns
How Long Does It Take To Get Approved?
The approval time depends on the chosen lender for the SBA loan. Getting approved for an SBA loan typically takes up to 30 days. However, if you're in haste to receive funding, you can apply for an SBA Express Loan, which responds to loan requests within 36 hours.
You can receive up to $500,000; the SBA guarantees 50% of that amount.
What If Your Loan Request Gets Denied?
There are several reasons why your loan request may be denied. It includes poor credit, no valuable collateral or asset, or a record showing you have defaulted on a government loan. You can always opt for different loan types and from different certified lenders. 
Empowering Small Businesses
Small Business Administration Loans are purposefully crafted to provide crucial support and funding for small businesses and startups seeking financial assistance for their ventures. These versatile loans can be utilized for various purposes, including working capital, equipment acquisition, real estate purchase, and even disaster recovery.
By understanding the information we've covered, you are now equipped to navigate the realm of SBA loans and make well-informed decisions regarding your financial needs. Whether you are looking to launch a new business or expand an existing one, SBA loans can be a valuable resource to fuel your entrepreneurial journey.