As older Americans approach retirement age, many are eager to continue contributing to society and seeking meaningful employment opportunities. The Senior Community Service Employment Program (SCSEP) stands as a beacon of hope, offering job opportunities specifically designed for seniors.
This article delves into the core aspects of the Senior Community Service Employment Program, its purpose, and how it benefits both participants and their communities. Find out about the program's eligibility requirements and necessary documentation.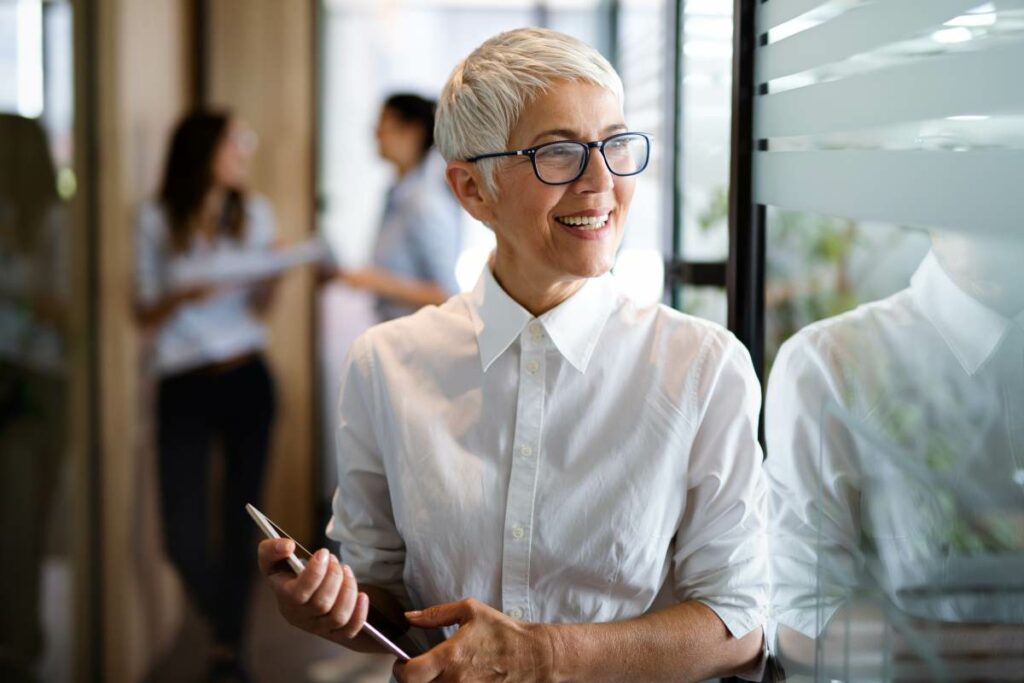 What Is the Senior Community Service Employment Program?
The Senior Community Service Employment Program (SCSEP) is a federally-funded initiative that provides employment opportunities for seniors aged 55 years and older. The program's primary goal is to assist older Americans in obtaining temporary, part-time community service positions that provide them with a steady income and contribute to their local communities.
As a crucial component of the US Department of Labor's workforce development efforts, the SCSEP specifically targets low-income, unemployed seniors who wish to reenter the job market.
Benefits of the SCSEP
The Senior Community Service Employment Program (SCSEP) offers numerous benefits to both the participating seniors and the communities they serve. They include the following:
Access to meaningful and paid employment opportunities
On-the-job training, allowing them to enhance and learn new skills
The possibility to transition into permanent employment
A source of additional income, easing financial burdens and improving their quality of life
The Possibility to promote age diversity in the workforce by fostering an inclusive work environment that values the experiences and wisdom of older individuals
Assistance to non-profit organizations by providing experienced and motivated workers to assist with their missions
Who Is Eligible for SCSEP?
To be eligible for the senior program, you must:
Be 55 or older
Be unemployed
Have an annual household income of $37,000 before taxes for a household of 4. You can use this income table to see what financial limits are permissible to become eligible for this program
Use the SCSEP eligibility checker to see if you're eligible for the program.
How To Apply for SCSEP
To apply for the employment for seniors program, find the nearest SCSEP service providers from America's Service Locator website and visit their locations to get details about the application process. You can also Call the DOL toll-free helpline at 1-877-872-5627. People who have difficulty hearing can contact DOL toll-free line at 1-877-872-5627.
Documentation Needed
Interested seniors must typically demonstrate they meet the program requirements. While specific documentation requirements may vary slightly depending on the location and administering agency, the following are common documents that applicants may be asked to submit:
You should check with your local SCSEP provider or the administering agency to confirm the documentation needed for your specific application.
What Happens Next?
After you submit your application for the Senior Community Service Employment Program (SCSEP), program administrators will review your application and supporting documentation to ensure you meet the eligibility criteria, including age, income, and employment status.
You may be invited for an assessment or interview if your application is eligible. During this step, program staff will discuss your work history, skills, interests, and specific preferences for community service assignments. Based on the information gathered during the assessment and interview, program administrators will match your skills and interests with available community service positions in your local area.
Once a suitable community service assignment is identified, you will undergo an orientation to familiarize yourself with the organization's mission, policies, and procedures. Additionally, you may receive a specific job training program for your assigned role.
Throughout your participation in SCSEP, program staff will provide support, guidance, and monitoring to ensure your success in the community service position. They will also evaluate your progress and address any issues that may arise.
How Long Do You Have To Wait?
The time it takes to get approved for the senior program can vary depending on factors such as the program's capacity, the number of applicants, and the specific processes followed by the local SCSEP provider or administering agency. As a result, the approval timeframe can differ from one location to another. In general, it might take several weeks or even a few months before receiving a final decision.
What If Your Application Is Denied?
Reach out to the SCSEP provider or administering agency to inquire about the reason for the denial. Understanding the specific reasons for the denial can help you identify areas for improvement and make necessary adjustments for future applications.
Double-check the eligibility criteria for the program to ensure you meet all the requirements. If there was a misunderstanding or oversight, you may be able to reapply once you meet all the criteria.
Secure Gainful Employment
The Senior Community Service Employment Program (SCSEP) is a vital support pillar, offering many benefits to older Americans seeking employment opportunities. The SCSEP's primary objective is to facilitate the reentry of unemployed and low-income seniors into the job market, helping them maintain financial independence and a sense of purpose in their later years.
Through community service assignments, you, as a senior, can actively contribute to the betterment of society, leaving a lasting legacy of service and support.
Are you eligible for this program? Go ahead and apply!