As parents, ensuring our children receive proper nutrition is paramount. The Special Milk Program offers a valuable solution for eligible American families. Designed to complement existing school breakfast programs, the Special Milk Program aims to provide milk to children in schools and childcare institutions who may not have access to it otherwise.
This article explores the core aspects of the Special Milk Program, covering its purpose, eligibility requirements, application process, and the documentation needed to apply successfully. Discover how to get support for your children's nutritional needs while attending school here.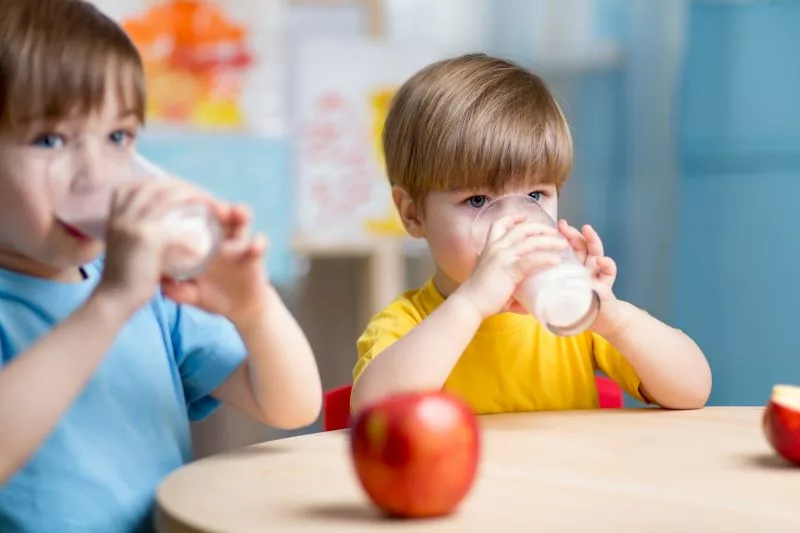 What Is the Special Milk Program?
The Special Milk Program is a federally funded initiative in the United States that provides milk to children in schools and childcare institutions who do not participate in other federal meal programs like the National School Lunch Program or School Breakfast Program. 
Administered by the U.S. Department of Agriculture (USDA), this program aims to enhance children's access to fresh and nutritious milk, promoting their overall health and well-being.
The Special Milk Program does not provide full meals; it solely focuses on milk. Schools and childcare institutions that participate in this program receive reimbursements for milk served from the USDA for the milk they serve to eligible children, helping to make this valuable resource more accessible to those in need.
Benefits of the Program
The program provides the following benefits: 
Enhanced nutritional benefits for children, as milk is a rich source of calcium, vitamin D, protein, and other essential nutrients.
The possibility for children to gain access to milk when they can't at home because they come from families with limited financial means
An environment where children can thrive academically
Healthier dietary habits which can potentially lead to better long-term health outcomes for children
Allowable Milk Types
The following types of milk are being offered to children:
Unflavored whole milk for 1-year-old babies
Unflavored low-fat or fat-free milk for 2-5 years old
Flavored or unflavored fat-free or low-fat milk for 6 years or older
Who Is Eligible?
To become eligible for the Special Milk Program, you must meet the following requirements:
Your child must be in a school that participates in the SMP
Your annual household income (before taxes) falls below the income limits
How To Apply
To apply for this special school breakfast program:
Contact your child's school, camp, or childcare institution to find out if it participates in the Special Milk Program. You can visit the Food and Nutrition Service webpage to locate your state contact information.
For more information, visit the Washington Special Milk Program webpage or call 360-725-6000.
What Documents Do You Need to Submit?
You must typically provide certain documents to apply for the Special Milk Program. They include:
Proof of income, including recent pay stubs, W-2 forms, or documentation of participation in public assistance programs like SNAP or TANF 
Household size verification, such as birth certificates, school enrollment records, or tax documents listing dependents
Proof of residency, such as utility bills, lease agreements, or driver's licenses
It is crucial to submit all required documentation promptly and accurately to facilitate the application process and determine your eligibility for the program.
How Long Does It Take for Your Application to Get Processed?
The processing time for applications to the Special Milk Program can vary depending on several factors, including the efficiency of the school or childcare institution's administrative processes, the number of applications received, and the accuracy and completeness of the submitted documentation.
Generally, schools and childcare institutions aim to process applications quickly to ensure eligible children can access milk without unnecessary delays.
What Happens After You Apply?
After you apply for the Special Milk Program, the school or childcare institution you applied to will review your application and the required documentation to determine your eligibility for the program. They will verify your information to ensure that you meet the necessary criteria.
Once your application is processed and approved, you will be notified of your eligibility status. If you are eligible for the program, you will receive information about the benefits you are entitled to, such as the reduced price or free milk.
Your eligibility for the Special Milk Program usually lasts for a specific period, typically for the school year. If you wish to continue receiving benefits beyond that period, you may need to reapply during the next application cycle.
Remember that the specific details and processes may vary depending on the school or childcare institution's policies and the state's guidelines.
What if Your Application Gets Denied?
If your application for the Special Milk Program gets denied, contact the school or childcare institution and ask for an explanation. Understanding the specific reason(s) for the denial can help you identify any discrepancies in your application or eligibility criteria that need clarification.
You can also review your application and the submitted documentation to ensure that all information provided is accurate and complete. Double-check income details, household size, and any other relevant information. Sometimes, simple errors or omissions can lead to denials.
Schools or childcare institutions may sometimes have an appeal process in place. If you believe that your application was wrongly denied or that there was an error in the decision, you can inquire about the appeal procedure. Be prepared to provide additional information or documentation to support your appeal.
Nourishing Young Minds
The Special Milk Program is a significant initiative in the United States, playing a crucial role in providing children with access to nutritious milk in schools and childcare institutions. By ensuring that eligible children can consume milk, the program promotes improved nutritional intake, fosters healthier habits, and potentially enhances academic performance. What's more, this program supports educational institutions by providing reimbursements, encouraging a sense of community responsibility in nurturing the well-being of our nation's youth.