Providing adequate shelter for your family is essential as a breadwinner. However, when your home is not sufficiently prepared for extreme temperatures, heavy winds, or thunderstorms, overall energy costs, comforts, and well-being will be significantly impacted.
If you don't have the resources to properly shield your home, you can take advantage of the Weatherization Assistance Program (WAP). This article explores what this program consists of, its eligibility requirements, and how to apply for the benefit.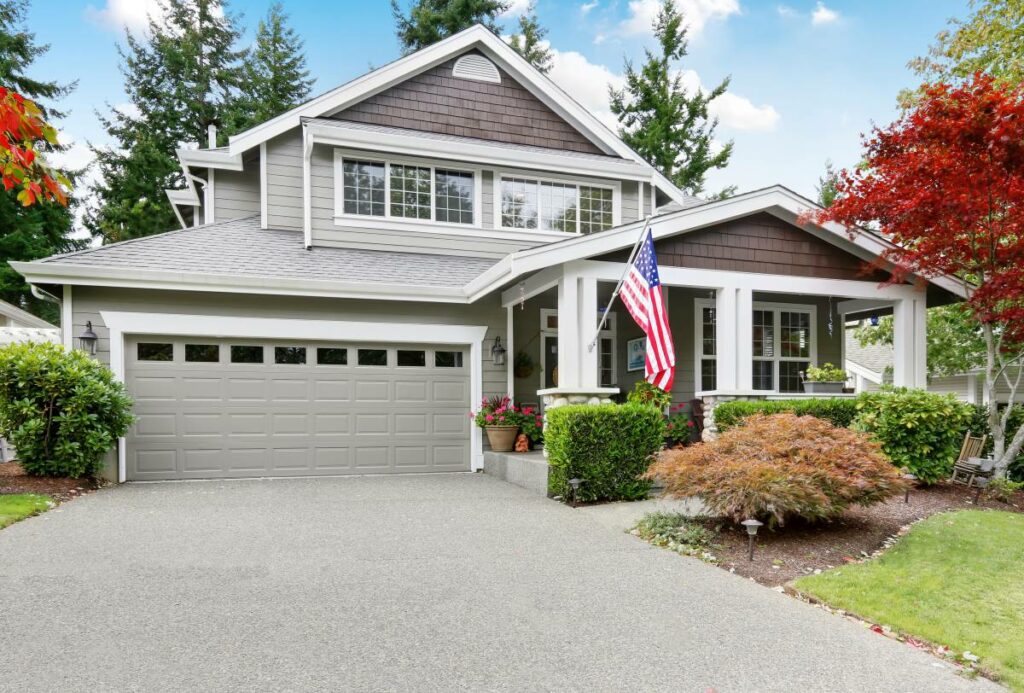 What is Weatherization Assistance Program?
The Weatherization Assistance Program (WAP) is a residential energy efficiency program designed to support low-income households in reducing their energy costs and enhancing their home's energy consumption.
This free program is funded by the US Department of Energy, which provides assistance nationwide, including the District of Columbia, US territories, and even Native American tribes. The program aims to protect the buildings of low-income families from harsh elements and improve their energy efficiency.
Thus, the program helps families to keep the warmth in their homes during the cold weather and cool in the hot weather. It also helps prevent expensive sunlight, water, or moisture damage.
Benefits of WAP
The weatherization program is loaded with several benefits for low-income households. For starters, it can help homeowners save up to 30% on utility bills. Other benefits of WAP include supporting you to:
Improve indoor air quality
Increase the value of your home
Decrease environmental impact
Enhance your quality of sleep
What Does Weatherization Assistance Program Cover?
WAP covers the following actions in the households of low-income seniors:
Replacing broken window glass
Installing energy-efficient light bulbs
Sealing sections where the air is leaking through
Installing insulation on hot water tanks
Repairing and tuning heating systems
Installing carbon monoxide detectors
Sealing or insulating heating or cooling ducts
Installing low-flow shower heads and faucet aerators
Insulating the walls and attic
What's the Difference Between WAP and Housing Repair Loans & Grants?
WAP and Single-Family Housing Repair Loans and Grants are different benefit programs. Whereas WAP is focused on protecting a home from the harsh element but improving its energy efficiency, housing repair loans and grants are provided to homeowners to carry out repairs, remodeling, renovations, and upgrades.
In terms of their intended audience, both benefits target low-income Americans. However, the former is specifically granted to low-income seniors, families, and households with disabled persons. While Single Housing Repair Grants are awarded to seniors alone.
Who Is Eligible for the Weatherization Assistance Program?
You can apply for the Weatherization Assistance Program if you fall into one of the following categories:
Households with one or more members with a disability
Households with children (in most states)
High-energy users
Adults aged 60 and above
How To Apply for the Weatherization Assistance Program
To apply for WAP in your resident state, you should locate your local weatherization provider from this map. The way in which you must apply varies significantly depending on your place of residency. While some states offer online applications from their official websites, others may guide you to contact local providers.
Documentation Required
The documentation required when applying for WAP may differ based on your state or specific program. However, the following common documents are needed during the application process:
Proof of income, such as tax returns, pay stubs, or benefits statements
Proof of home ownership or rental agreement
Social Security Number of all the household members
Proof of disability if any
A copy of your utility bill
It's recommended to check with your local provider to know the specific documents to present.
What Happens Next?
If your application gets approved, you will receive a date, either by mail or phone, for a free energy audit. An energy auditor sent by the agency will conduct a comprehensive review of your home and identify all the areas that need fixing.
Once this stage is complete, the auditor will create a work order for your project. A convenient date and time will be fixed for the job to be carried out by a WAP-approved contractor in your locality.
How Long Does It Take to Get Approved?
The application to approval process can take between several weeks to several months. This is dependent on your resident state and the availability of funding.
What If Your Application Gets Declined?
You may be able to appeal the decision if you apply for WAP and get denied. The appeal process may vary according to each state. It is recommended to contact your local WAP provider to find out the steps to take to appeal the decision.
Alternatively, you can check if you qualify for other benefits programs, such as the Low Income Home Energy Assistance Program (LIHEAP), that assist you with your energy costs.
Your Key to a Comfortable and Energy-Efficient Home
The Weatherization Assistance Program (WAP) is designed to support low-income households to protect their homes from extreme weather conditions while enhancing their energy efficiency. Being a recipient of the benefits will allow you to have better heating and cooling systems as well as improved air and sleep quality in your home. The program is completely free of charge. If you are eligible, go on and apply for this program and enjoy the comfort you deserve.