Every year, thousands of people apply for asylum in the US to find protection against threats from their countries. This is often a result of practicing a religion that is punishable in their country. It could also be a matter of race or difference in political opinions and the consequences may be dire.
If you're facing a similar situation, you can request Asylum in the US. Do you know the documentation you need and the steps to apply? It might be challenging if you don't know how to kick off the application process. This article explores everything on how to apply for Asylum in the US.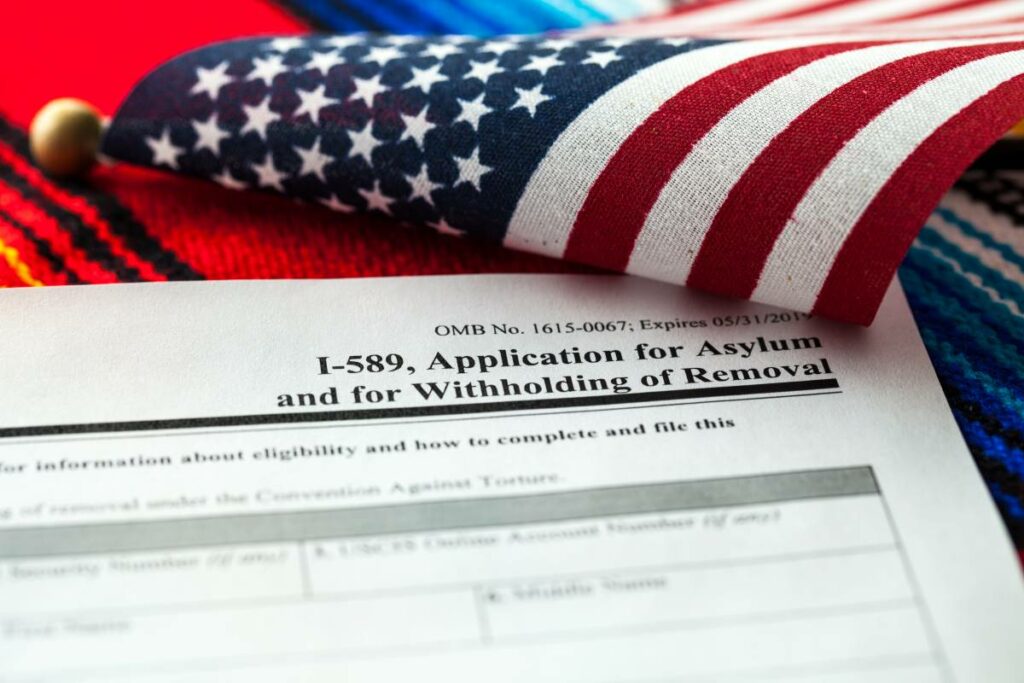 What Is Asylum?
Asylum is a form of protection that allows foreign individuals to reside in the US to avoid prosecution or fear being prosecuted should they return to their home countries. Persecution is an aspect of abuse that endangers the lives of people based on their civil rights opinion, race, religion, nationality, or membership to a social group. Examples of persecution include physical punishment, harassment, threats of harm, discrimination, extortion, and many more.
The Office of Refugee Resettlement and the United States Citizenship and Immigration Services (USCIS) are the government agencies tasked with providing assistance to refugees, asylum seekers, and new arrivals to the US.
Who is a Refugee?
A refugee is someone who has been forced to flee their home country due to war, violence, or fear of persecution. Basically, people who seek asylum in another country are refugees. Putting the topic into context, refugees are people who are unable or unwilling to return to their home country due to fear of being prosecuted.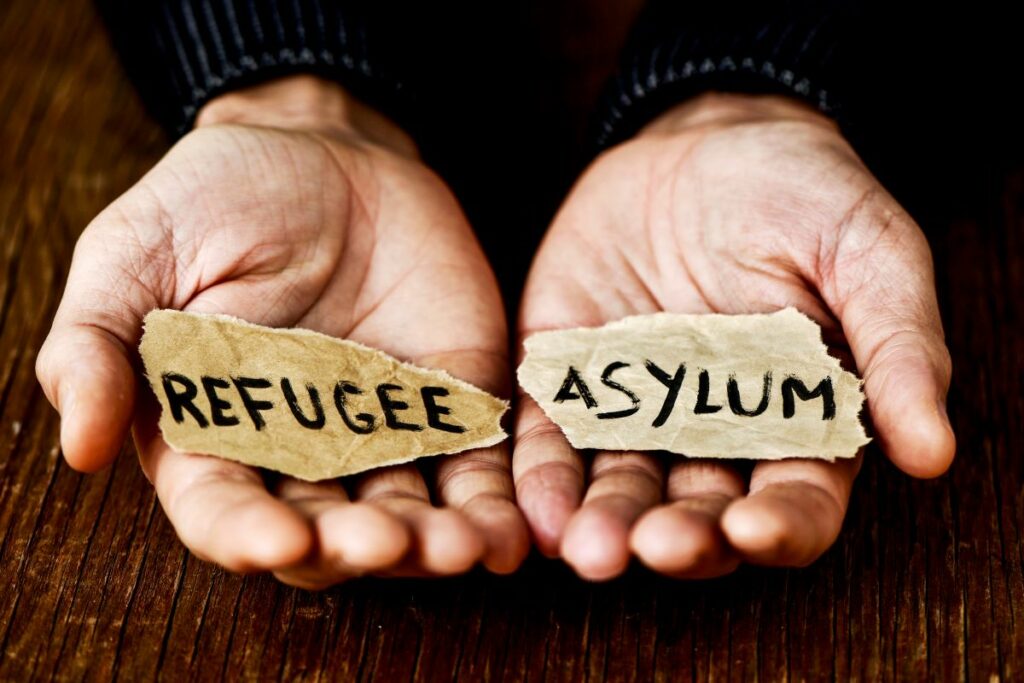 Benefits of Being Granted Asylum in the US
There are several benefits attached to being granted asylum in the US. They include:
Staying in the US legally without fear of deportation or detention
Qualifying for a work permit to work and earn in the US
Applying for a green card, US citizenship, travel documents, and social security card
Being eligible for resettlement services, medical, and financial assistance
Asking for asylum for your spouse and children
Asylum Eligibility
Fear of returning to your home country doesn't make you eligible for Asylum. To be considered, you need to prove that you meet the requirements of a refugee under 8 U.S.C. § 1158. Thus, you can apply if:
You are a victim of past persecution or have a well-founded fear of future persecution based on your race, religion, political views, nationality, or membership in a social group.
You are physically present in the US.
You arrived in the US in less than a year.
You have not committed certain crimes or considered a threat to US national security.
You have not traveled to the US through a safe third country, such as Canada.
You have not resettled in another country.
How Do You Apply for Asylum?
If you meet the requirements, you should seek asylum in the US. While you cannot apply for Asylum from your home country, you can only apply if you're at the US border or already in the US on a visa. There are three different methods of applying, depending on the nature of asylum.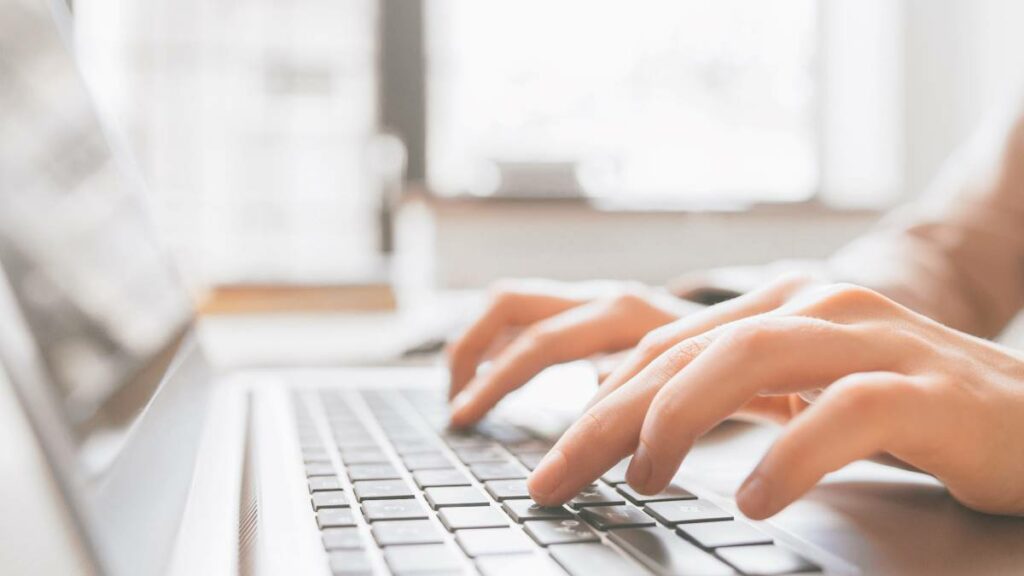 Affirmative Asylum
The affirmative process is for refugees who are not in deportation or removal proceedings in the US. They can apply for asylum through the US Citizenship and Immigration Services (USCIS).
A USCIS asylum officer has to review your application and approve the request. The applicant will be referred to an immigration court for removal proceedings if it isn't granted. Here, they will appear before an immigration judge and renew their request for asylum through the defensive process.
Defensive Asylum
Defensive asylum is for refugees who are in removal or deportation proceedings. They can apply by filing an application with an immigration judge at the Executive Office for Immigration Review (EOIR). People who are placed on deportation or removal proceedings are those who fall into one of the following categories:
They are arrested by the US Immigration and Customs Enforcement (ICE) for not having legal status.
They entered the US without proper documentation.
Their affirmative asylum was not granted.
Expedited Asylum
The expedited asylum is for individuals taken into custody within 14 days of entering the US. Here, the persons are placed into expedited removal proceedings. A USCIS asylum officer will review their asylum request and place them into formal removal proceedings.
What Documents Do You Need to Apply for Asylum?
You'll need the following documents when seeking asylum:
A written application for asylum and withholding of removal within one year of your arrival to the U.
File Form I-589 (downloadable)
Country condition reports
Processing Time for Asylum Application
After making a formal request for Asylum in the US, a decision will be made within 180 days from the filing date. However, there's room for exceptional circumstances as the agency deems fit. You can track your asylum case status online by inputting your receipt number into the box provided here to check your status.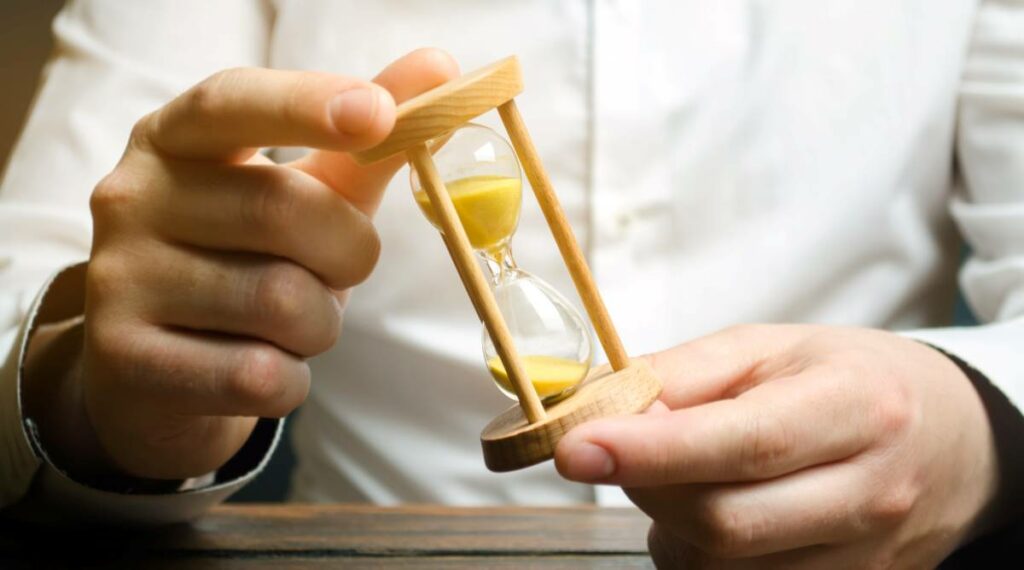 Can You Also File Asylum for Your Spouse and Children?
You can file an affirmative or defensive asylum request for your spouse and kids within 2 years of being granted asylum in the US. You must file a Form I-730 (Refugee/Asylee Relative Petition). Your children must be under 21 and unmarried for this to be possible.
How Do You Apply for a Work Permit As A Refugee?
You must apply for a work permit to work in the US as a refugee. To get started, you need to file an Application for Employment Authorization or Form I-765. These documents should be submitted at the filing locations for Form I-765 across the country. Your form should be signed, otherwise, it will be rejected and returned. The filing fee for a work permit is 0.
How to Apply for A Green Card if You're An Asylee
You can apply for a Permanent Residence (Green Card) after one year of being granted asylum in the US. You'd need to file a Form I-485 (Application to Register Permanent Residence or to Adjust Status). The forms and further instructions are located in the link. The form and biometric services fee vary according to age. It costs between $750 to $1,225.
To sum up
The US has become a safe haven for asylum seekers attempting to escape their oppressive governments. Remember you can only apply for asylum once you are at the US border or inland through a valid visa. Also, you must be in possession of the required documents and fill in your application for the correct type of asylum (Affirmative, Defensive, or Expedited) depending on your personal situation. We hope that with the help of this complete guide, you can go ahead and apply for asylum today.