Education in the US can be costly, but if you're the child or spouse of a disabled veteran, there are valuable opportunities you should know about. One such opportunity is the Survivors' and Dependents' Educational Assistance (DEA) Program, which provides educational benefits to eligible dependents.
In this article, we delve into the diverse range of benefits offered by the DEA program, outlining the eligibility requirements for prospective applicants. We also provide a step-by-step guide on the application process and share essential information to help dependents make the most of this program.
Whether you're a spouse or child of a veteran, this must-read article unveils the possibilities and opportunities that the DEA program provides, ensuring you have a solid understanding of the educational support available to you.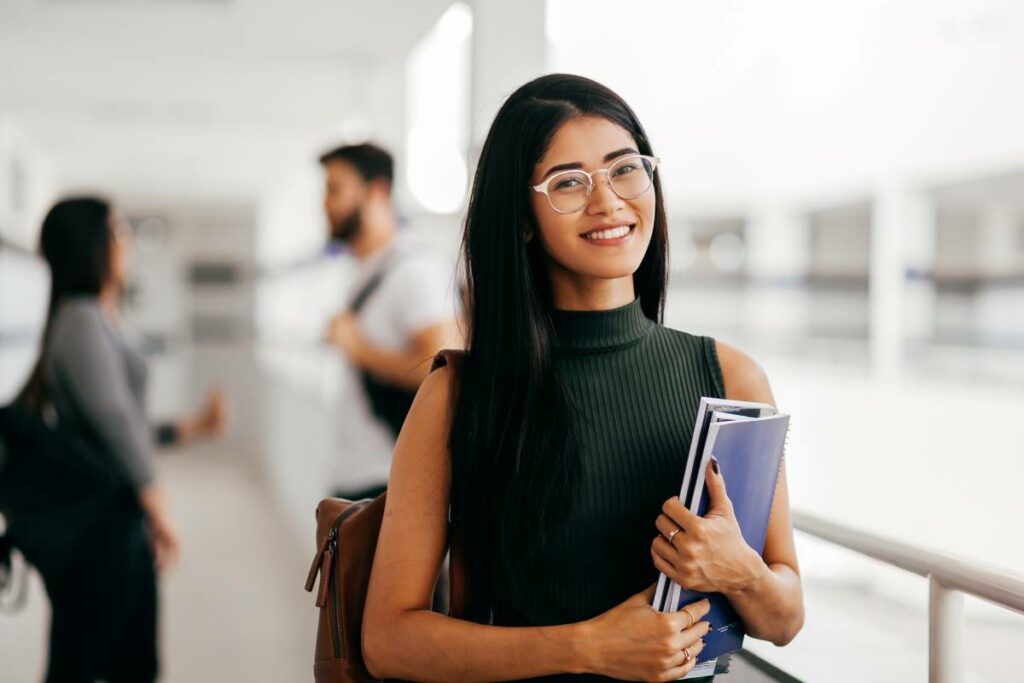 What Is the DEA Program?
The Survivors' and Dependents' Educational Assistance (DEA) Program is a federal program designed to provide educational benefits to the spouses and children of veterans who have become disabled or lost their lives as a result of their military service.
Administered by the US Department of Veterans Affairs (VA), the DEA program offers vital financial assistance to eligible dependents, empowering them to pursue a wide array of educational and vocational training programs.
In this article, we will delve into the details of the DEA Program, also known as Chapter 35, shedding light on its various benefits and outlining the necessary steps for applicants to embark on a successful educational journey.
Benefits of the Program
The free tuition for disabled veterans' dependents offers several benefits to eligible dependents of disabled or deceased veterans. They include:
1. Financial Assistance
Dependents enrolled in an approved education or training program can receive funding for tuition, fees, books, supplies, and other necessary educational expenses. This financial assistance helps alleviate the financial burden of pursuing higher education.
2. Vocational Training
The DEA program supports vocational training programs, allowing dependents to gain valuable skills in various trades and occupations. This opens up opportunities for them to enter the workforce with specialized training and qualifications.
3. Transferability
In certain cases, the veteran may transfer their unused Post-9/11 GI Bill benefits to their dependents, providing them with additional educational assistance. This allows dependents to access a wider range of educational opportunities.
4. Counseling and Support Services
The DEA program provides access to counseling and support services to help dependents make informed decisions about their education and career paths. These services assist in navigating the complexities of educational choices and offer guidance for a successful academic journey
For more information on the DEA program, you can read our previous article about VA Disability Benefits.
Who Is Eligible?
To be eligible for the Chapter 35 VA benefit, you must be a child or spouse of a:
Veteran who died or is permanently disabled as a result of a service-related disability
Veterans who died from any cause while a permanent disability that is service-related was in existence
A service member missing in action or captured in the line of duty
Servicemember forcibly detained or arrested in the line of duty by a foreign government
Servicemembers hospitalized or receiving outpatient treatment for a disability related to their duties
Reservist or National Guard members who died or became disabled and discharged as a result of that disability
Use the DEA eligibility checker to determine your eligibility for this benefit.
How To Apply for the DEA Program
To apply for the benefit, you can apply by post. Complete Form 22-5490 (Dependent's Application for VA Educational Benefits) and submit it to a VA Regional Processing Office. You can also apply for the benefit online.
If you have questions, visit the GI Bill customer service page, and look up the Frequently Asked Questions. You can also call 1-888-GIBILL-1 (1-888-442-4551 ). For TDD/TYY, use 711 .
Documentation Needed
You will need the following documents when applying for the Chapter 35 VA benefits:
It's important to note that additional documentation or forms may be required based on your specific circumstances or program of choice.
What Happens Next?
The US Department of Veterans Affairs (VA) will review your application to ensure it is complete and that you meet the DEA program's eligibility requirements. They will examine the documentation you provided and verify the information.
Once your application has been reviewed, you will receive a notification from the VA regarding the decision on your application. This notification will inform you whether your application has been approved or denied. You will receive a Certificate of Eligibility (COE) from the VA if your application is approved. If denied, the notification should provide details on the reason for the denial.
If you plan to attend an educational institution, such as a college or vocational training program, you must provide your COE to the school's Veterans Certifying Official. They will assist you in completing the necessary paperwork to certify your enrollment in the approved program and ensure the benefits are applied appropriately.
Once your enrollment is certified by the school, the VA will initiate the disbursement of your DEA benefits. This may include tuition and fee payments directly to the educational institution and monthly living allowances deposited into your designated bank account.
How Much Can You Receive?
The amount you can receive through the DEA education benefits varies depending on the type of education or training program you are pursuing and your enrollment status. The program pays for your expenses directly to the educational institution.
The DEA program can cover the cost of tuition and fees for your approved education or training program. Eligible DEA recipients may also receive a monthly living allowance, a stipend, or a subsistence allowance.
How Long Do You Have To Wait?
The timeline for receiving benefits through the Chapter 35 VA benefits can vary depending on several factors. This includes the workload of the Department of the VA and disbursement timelines. However, you typically have to wait for several weeks.
Helping You Build a Brighter Future
The Survivors' and Dependents' Educational Assistance (DEA) Program, also known as Chapter 35 VA benefits, is a valuable resource for spouses and children of disabled or deceased veterans. With a wide range of benefits, including free tuition and monthly living allowances, the DEA Program provides crucial support to help you pursue your educational dreams.
Additionally, the program offers vocational training opportunities, equipping you with practical skills in various business and trade fields. This empowers you to enter the American workforce with confidence, armed with both education and valuable hands-on experience.
With the DEA Program by your side, you have the tools to build a brighter future. Embrace the opportunities, seize the moment, and chart a successful path toward your goals.