When you hear summer, you probably think of fun, adventure, relaxation, and luxury. However, for some families, the word paints a picture of food scarcity; as schools close for the summer break, many children from low-income households lose access to nutritious meals provided by their school canteen.
Fortunately, there are some government-funded benefits that provide free meals during the summer period. One such benefit is the Summer Food Service Program (SFSP). 
This article explores everything you need to know about this program, its benefits, eligibility requirements, and how to become a recipient.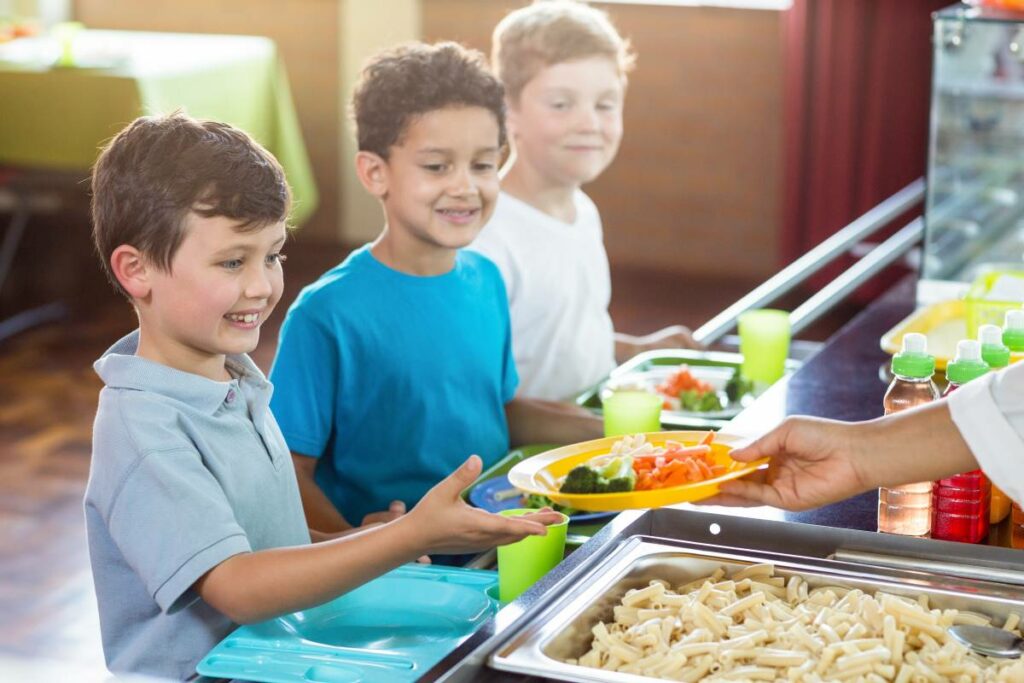 What Is the Summer Food Service Program?
The Summer Food Service Program (SFSP) is a federally-funded initiative that provides free and nutritious meals to children and teens from low-income households during the summer, which is when schools are closed.
The SFSP 2023 is provided by the US Department of Agriculture (USDA), which ensures that children who rely on free school meals for their nutrition during the academic session also get access to these meals when their school closes for the holidays.
While the program is designed for children and teens, it extends to people with disabilities up to 21.
Benefits of the SFSP
The benefits of the Summer Food Service Program include the following:
Improves nutrition. The process combats food scarcity and insecurity by providing free and nutritious meals to children and teens, which will significantly contribute to their development.
Betters health. Continuous access to nutritious meals contributes to children's overall physical and mental well-being.
Enhances learning. Nutritious meals are essential for better cognitive functions for children and teens.
Increases community engagement. The program operates through schools, parks, and nonprofit organizations to provide meals to recipients. This, in turn, boosts local community engagement.
Eases financial burden. The program benefits families and households facing economic challenges during summer, freeing up resources for other basic needs.
List of Meals Provided by the Summer Food Service Program
The following meals are provided by the SFSP:
Whole grains
Eggs
Yoghurt
Milk
Vegetables
Fruits and other special dietary needs
Who Is Eligible?
Children and teens are eligible for this benefit if they meet the following requirements:
Be under 18 years of age (or up to 21 for individuals with disabilities)
Come from target areas where a significant portion of the children are from low-income households You can find them under 'area eligibility' here
Have families who meet the federal poverty guidelines updated annually by the USDA
How To Apply for the Summer Food Service Program
To apply for the SFSP and receive free, nutritious meals for your kids, you only need to use the summer meals site finder to locate the nearest site to your home.
Alternatively, call 1-866-348-6479 and ask for the nearest place to serve summer meals. You can also text 'summer meals' to 97779 and receive results within minutes. 
You can also contact your kids' local school district, community organizations, or other SFSP sponsors within your community for enrollment.
Documentation Needed
You will provide the following documents when applying for the SFSP:
Proof of income, including tax returns, pay stubs, or a letter from your employer
Information on the size of your household and its members, including names, ages, and their relationships to you
Contact address to verify that you reside in the area where the program is being offered
Average Processing Time
The average processing time to claim the benefits for your children is typically 10 business days from the date of application. However, processing times could be extended due to the complexity of the application.
What if Your Application Gets Denied?
Your application could be denied for many reasons, including inaccuracies, incomplete or missing documentation. However, you have the right to appeal the process and get approved. Visit the SFSP center near you to learn how to appeal the decision.
Can You Receive SFSP with Other Benefits?
You can receive the SFSP 2023 with other benefits such as TANF, SNAP, WIC, and other unemployment benefits.
Transforming Lives, One Meal at a Time
The Summer Food Service Program (SFSP) is integral in providing free and nutritious meals to children and teens from low-income families when school is not in session.
This free meal program provides several benefits, including battling food insecurity, promoting healthy eating habits, and improving your children's and teens' overall well-being.
Is your family eligible for this program? Take advantage of this benefit. You can also visit our website for other benefits you and your family are eligible for.