Are you an aspiring musician dreaming of traveling the world and showcasing your talent internationally? The American Music Abroad Program could be just for you. Designed to promote cultural exchange through music, this initiative provides exceptional opportunities for talented American musicians to represent their country and share their artistic expressions with audiences worldwide.
This article delves into how the American Music Abroad Program works, explores the eligibility requirements, explains the application process, and highlights the necessary documentation to apply.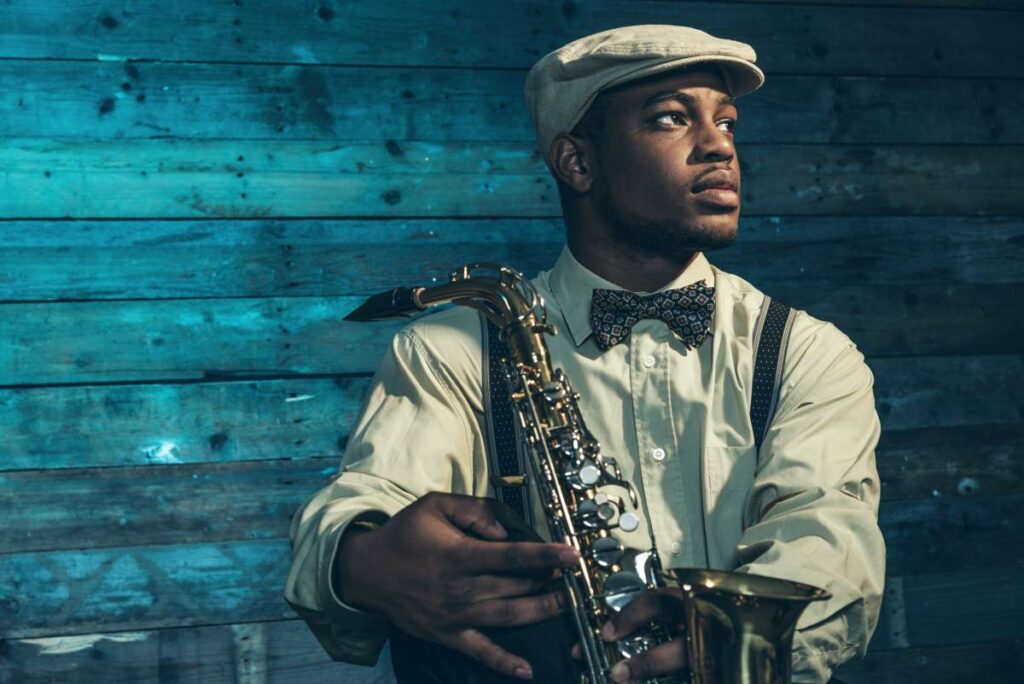 What Is the American Music Abroad Program?
The American Music Abroad (AMA) Program is an esteemed cultural exchange initiative that aims to foster international goodwill through the power of music. Launched by the US Department of State's Bureau of Educational and Cultural Affairs, this program selects exceptional American musicians to represent the United States on global stages, showcasing the diversity and richness of American music.
Through this program, musicians gain invaluable international exposure, expand their networks, and develop cross-cultural understanding and appreciation. Moreover, they can share their unique American musical styles and traditions, creating lasting impressions and promoting mutual respect.
How Does It Work?
Every year, the US Department of State sends 10 ensembles of American roots music on a month-long multicultural tour abroad. These groups will engage with an international audience through public concerts, lectures, workshops, jam sessions, and media interviews.
What You Can Get Out of this Program
Participating in the American Music Abroad 2023 offers numerous benefits for musicians. They include:
International Exposure. The program allows you to perform in multiple countries and showcase your talent to diverse audiences worldwide. This exposure can lead to increased recognition, new fans, and potential career opportunities on a global scale.
Cultural Exchange. You can engage in meaningful cultural exchange by collaborating with local musicians, immersing yourself in different musical traditions, and sharing your American musical styles. This fosters cross-cultural understanding, broadens artistic perspectives, and promotes mutual respect and appreciation.
Professional Development. The program offers invaluable professional development opportunities. You can refine your performance skills, learn from international musicians, gain insight into different music scenes, and enhance your stage presence through extensive touring and performing in various venues.
Cultural Diplomacy Impact. As cultural ambassadors, you can contribute to cultural diplomacy by representing the United States and promoting American music, culture, and values. Through your performances and interactions, you have the power to foster positive international relations and create lasting impressions.
Program Support. You will also receive logistical support from the American Music Abroad program, including travel arrangements, accommodations, and local coordination. This support ensures a smooth touring experience, allowing you to focus on your performances and cultural engagement.
Who Is Eligible?
You are eligible for the American Music Abroad application if you meet the following requirements:
Be 18 years of age or older
Be a US citizen
Not be convicted of a felony or delinquent on child support payments
Be a band of either trios, quartets, or quintets (3-5 people)
Perform with only one band
Play any of the following genres: Blues, Americana, Cajun, Folk, Latin, Native American, Hip Hop/Urban, Indie Rock, Jazz, R&B, Gospel, and Zydeco
Use the American Music Eligibility Checker to determine eligibility for this benefit. If your band has participated 3 or more times in the last 5 years, you are not eligible to apply.
How To Apply
The current window for the American Music Abroad application is closed. However, a new window will be opened in November. All you need to do is:
Visit the program website and gather the necessary information
Craft a strong application, submit it, and wait for further notification
For more information about this program, visit the Bureau of Educational and Cultural Affairs Exchange Programs. You can also call 1-314-732-1323.
Documentation Needed
You will need the following documents when applying for this music exchange program:
Completed application form
Well-crafted professional biography that highlights your musical accomplishments and performances
A comprehensive repertoire list that showcases the range of music you can perform
Audio or video samples
Artistic statements that explain your passion for music and why you're interested in the music exchange program
Valid international passport
It is important to carefully review the specific documentation requirements provided by the American Music Abroad Program each year, as they may vary slightly.
What Happens Next?
After you submit your application for the American Music Abroad program, the program organizers will review your application along with other submissions received. This process may involve a panel of experts in the music industry who assess the artistic quality, cultural diversity, and potential for engaging international audiences.
Based on the review, a selection committee will identify a group of musicians who will have the opportunity to represent the United States as cultural ambassadors. Once the selection process is complete, the program organizers will notify applicants about the outcome of their application. If selected, you will receive an acceptance notification indicating that you have been chosen to participate in the American Music Abroad program.
Upon receiving acceptance notification, you will typically be required to confirm your participation in the program. Follow the instructions in the acceptance notification to acknowledge your acceptance and proceed with the necessary preparations.
It's important to note that each stage's specific details and timeline may vary based on the program's structure and requirements.
What If Your Application Gets Denied?
You will be duly notified if your application is denied. The notification will state the reasons for the denial and offer valuable insights on improving your chances in future applications.
How Long Do You Have To Wait?
The waiting period for approval or notification of selection for the American Music Abroad program can vary. After submitting your application, it typically takes several weeks to several months for the program organizers to review all the applications, conduct the selection process, and notify the applicants of the outcome.
To ensure you receive timely updates, carefully review the application guidelines and communications from the program organizers, as they may provide estimated timelines or inform you of any potential delays.
Embark on a Global Melodic Journey
The American Music Abroad program offers aspiring musicians a remarkable opportunity to showcase their talent, engage in cultural exchange, and represent the United States globally.
Participating in this program will allow you to gain international exposure, forge meaningful connections, and contribute to cultural diplomacy efforts. The American Music Abroad program is just one stepping stone in your journey toward success and impactful artistic endeavors.