Are you looking to advance your professional career but need the technical experience or qualifications? Do you have special needs that make it difficult to secure a good job? Job Corps is a special vocational program designed for low-income youths who want to improve the overall quality of their lives. Let's explore the program, the requirements, and how to get into it.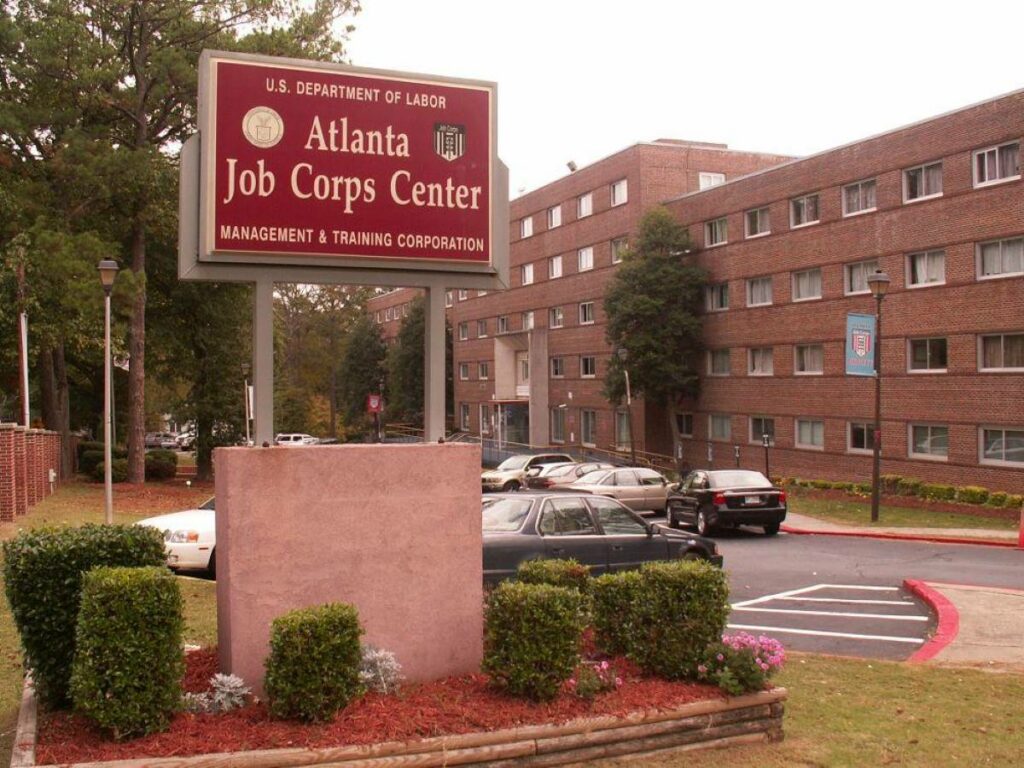 What is Job Corps?
Job corps is a special residential job training program organized by the US Department of Labor. It is a free vocational and educational program that helps eligible young Americans – aged 16 to 24 – complete their high school education and equip them with technical skills to advance their careers.
Where Are The Job Corps Centers Located?
There are 125 Job Corps locations nationwide, including in the District of Columbia and Puerto Rico. You can locate your local center using this Job Corp's interactive tool to choose one of the up to 11 courses on offer.
Note that each center offers different training programs. Check which courses are running in your area.
How Does Job Corps Work?
Eligible youths who enroll in Job Corps can complete and earn a high school diploma or GED while receiving training in various fields. What's more? The program is completely free, as it is funded by taxpayers nationwide.
Job Corps provides support services, including housing, child care, and transportation. The program also offers free room and board, a small living allowance, health care, and job placement assistance as long as eligible students remain with the program.
What are the Benefits of Job Corps?
There are several benefits to enrolling in Job Corps:
Health care. Participants are entitled to basic health care services, including medical and dental care.
Educational and vocational training. Job Corps offers a wide range of academic studies to help eligible youths acquire the skills they need to advance their professional career.
Child care. Job Corps offers childcare services to participants with children.
Meals and housing. Qualified adults receive free housing and meals while they're in the program.
Counseling services. Job Corps also provides various counseling services to support participants in overcoming social, emotional, and personal barriers.
Job placement assistance. After completion of the program, eligible youths get assisted in finding employment or continuing their education.
Technical Courses Offered in Job Corps
The following are some of the courses offered in Job Corps if accepted:
Healthcare
Homeland Security
Hospitality
Information Technology
Renewable Resources and Energy
Transportation
Advanced Manufacturing
Finance and Business
Automotive and Machine Repair
You can also read, "Community Fridges: What they Are and How to Start One."
Job Corps Requirements
You must fulfill the following requirements to be fully qualified for the Job Corps program:
Be between the ages of 16 and 24
Be a US citizen or have a legal permanent residency
Have income which meets the low-income criteria
Have encountered difficulties with education or seeking employment
Have a childcare plan if you have children
Have signed consent from a parent or guardian if you're a minor
How to Apply
You can visit the program's official website to apply for Job Corps online and locate a center near you. You will be asked to fill out an Enrollment Interest Form.
Alternatively, you can call the program at 1-800-733-JOBS (5627) to speak with an official who will guide you through the application process.
Documentation Needed
You must provide the following documents when applying for Job Corps:
Proof of age
Proof of citizenship or legal residency
Proof of income, including pay stubs, tax returns, or similar documents that reveal your family's income
High school or GED certificate if any
Medical and dental records
It's essential to verify with the Job Corps center near you the required documents you need to provide, as specifications may vary.
Will You Get Paid During Enrollment?
Throughout your enrollment with the program, you will not receive a salary. However, you will receive a small allowance for personal expenses, board, and other benefits.
Upon completion of the program, you will be placed in a job or apprenticeship, receiving a salary for your work.
Virtual Enrollment
If you want to study remotely, you may be eligible for virtual enrollment in the program. You'd have to complete the first 60 days (Career Preparation Period) online. The period also includes participating in the orientation exercise and assessments.
After the preparatory period, you'd have to complete the remainder of the program on the premises with free accommodation and food available.
What Happens After You Apply?
The average processing time for Job Corps enrollment is between 3 weeks and 2 months. This depends on factors such as openings availability and the completeness of your application.
It is recommended to check with your local Job Corps center for more information on processing times. Alternatively, you can visit this link to check the status of your application online.
How Long Does The Training Last?
The Job Corps training typically takes between 8 and 24 months to complete. However, it is self-paced, and you will get enough support throughout the program.
A Journey to a Brighter Career
Job Corps is a special program targeted at low-income, at-risk youths across America. Its objective is to equip them with industry-proven skills to advance their careers. If you qualify, take advantage of this program and enjoy free accommodation, transportation, health care, child care, and support throughout the training. Remember that you are also entitled to a career counselor who will assist in job placement opportunities, finding housing, and much more.