The world is filled with different people and culture that intersects daily life. Have you ever considered immersing yourself in American life – even for a while? Well, you're in luck! The Au Pair program is specially designed to allow young individuals to live with a host family in the US while providing childcare services and getting paid for it.
Whether you aspire to improve your language skills, immerse yourself in a different way of life, or develop your childcare abilities, the Au Pair program offers a remarkable chance for personal growth and cultural enrichment.
This comprehensive guide will discuss all you need to know about the J1 Au Pair program, including visa requirements, documentation, and how to apply for it.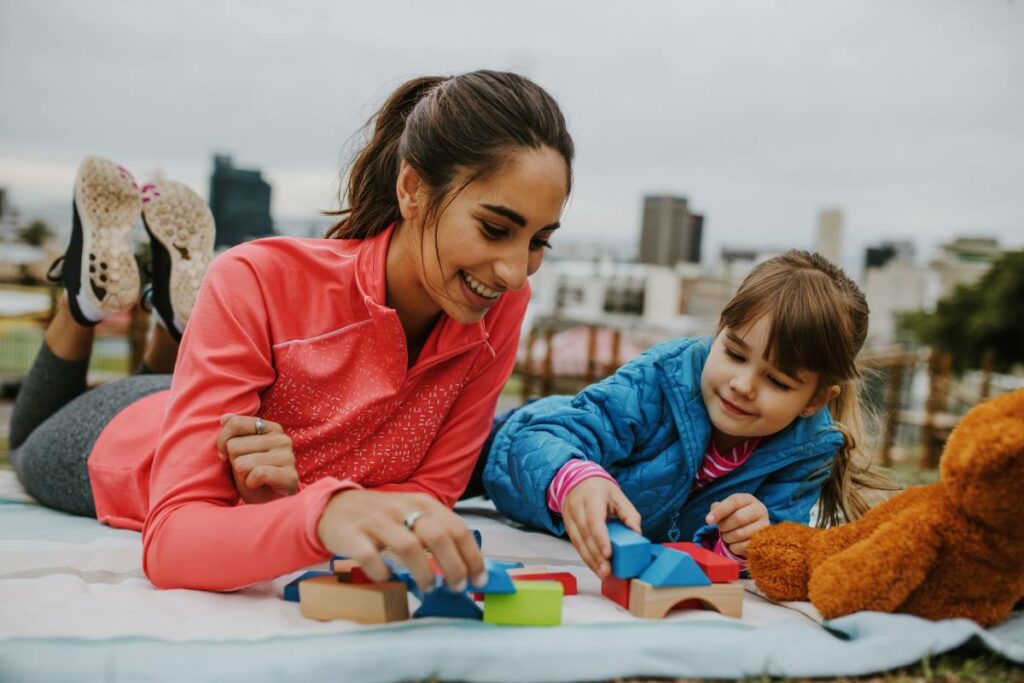 What Is the Au Pair Program?
The Au Pair Program, also known as the J1 visa program, is a cultural exchange initiative that allows young individuals from abroad to live with a host family in the US. Regulated by the US Department of State, this program allows successful applicants to provide childcare services in exchange for room, board, stipend, and the opportunity to immerse themselves in a different culture. 
Derived from the French term "au pair," meaning "on par" or "equal to," this program reflects the concept of a mutually beneficial relationship between the au pair (you) and the host family.
What Are the Program's Objectives?
The primary objective of the Au Pair Program is to promote cultural exchange between you and the host family. While you immerse yourself in a new culture, language, and way of life by living with a host family in the US, you can also share your culture, tradition, and language with them.
As part of the program, you will be expected to assist the host family with childcare duties. These responsibilities typically include supervising and engaging with the children, helping with their daily routines, preparing meals, and sometimes assisting with light household chores related to childcare
Would you like to learn about other visas you could apply for? Find out more here.
Benefits of the Au Pair Program
As a participant, you will receive the following benefits:
Live with a family for 12 months with the option to extend it to 12 more months
Receive a minimum of 32 hours of childcare training before you start
Provide up to 10 hours a day or 45 hours per week for childcare training
Complete at least 6 hours of academic credit or equivalent in formal educational settings
Receive up to $500 for education or required academic coursework
Who Is Eligible?
To be eligible for the J1 visa for au pairs, you must fulfill the following:
Be between 18 and 26 years old
Have completed your secondary education or its equivalent
Have a sufficient level of proficiency in English to effectively communicate and interact with the host US family
Have a minimum of 200 hours of documented experience in childcare. This includes babysitting, tutoring, or working in a daycare setting
Undergo a medical examination to ensure that you're in good health
Demonstrate a genuine interest in cultural exchange
How To Apply for the Au Pair Program
To participate in the Au Pair program, you must:
1. Research different Au Pair program sponsors and agencies. They include Au Pair in America, Cultural Care Au Pair, EurAuPair, Au Pair USA, and AuPair.com. Ensure you meet their eligibility requirements while completing their application form.
2. Check whether you need to attend interviews via video conference or in person.
3. Get the Au Pair Program sponsor to assist you in finding a suitable host family based on your preferences and compatibility. The sponsor will share profiles of potential host families, and you can communicate with them to determine if it's a good match
Documentation Needed
You will need the following documents when applying for an Au Pair program:
Proof of English language proficiency
Valid passport, driver's license, or any government-issued identification
Copies of your secondary school education certification
Copies of medical examination certifying that you are in good health
References from individuals who can vouch for your character
It's essential to carefully review the documentation requirements of the chosen Au Pair Program sponsor, as specific requirements may vary.
What Happens Next?
Once you and a host family mutually agree to the match, you must sign an agreement detailing the terms of your stay and responsibilities as an au pair. The Au Pair Program sponsor will guide you through the J1 visa application process, which typically involves providing the necessary documentation, paying the visa fees, and attending a visa interview at the US embassy or consulate in your home country.
Before traveling to the United States, most programs require au pairs to attend a pre-departure orientation to provide essential information about the program, cultural adjustment, and expectations.
How Long Do You Have To Wait?
The time it takes to get approved for the Au Pair Program and obtain the J1 visa can vary depending on several factors. This includes specific program sponsors, your application's completeness, and host families' availability.
However, if a host family selects you, the next step is to obtain a J1 visa, which allows you to participate in the Au Pair Program in the United States. The visa processing time can vary depending on the workload of the embassy in your country. 
You can also read, How H-2A and H-2B Visas Connect Foreigners to US Opportunities.
Expand Your Horizons
The Au Pair Program offers a unique cultural exchange experience for young individuals interested in childcare and immersion in the US. Understanding the au pair visa requirements, such as the J1 visa for au pairs, is crucial for successfully participating in the program.
Thankfully, with this article, you can go ahead and apply to any of the Au Pair sponsors and agencies and kickstart your journey of personal growth, cultural exchange, and childcare experience.