The United States offers a gateway to countless opportunities for immigrants seeking a better future. However, understanding the right visa options is crucial for a successful journey. The US Citizenship and Immigration Services (USCIS) offers various temporary visa programs to meet the labor demands of different industries. Two such options are the H-2A and H-2B visas.
This article delves into the similarities between H-2A and H-2B visas and walks you through the step-by-step application process. Discover the necessary documentation and other essential information to secure these temporary visas.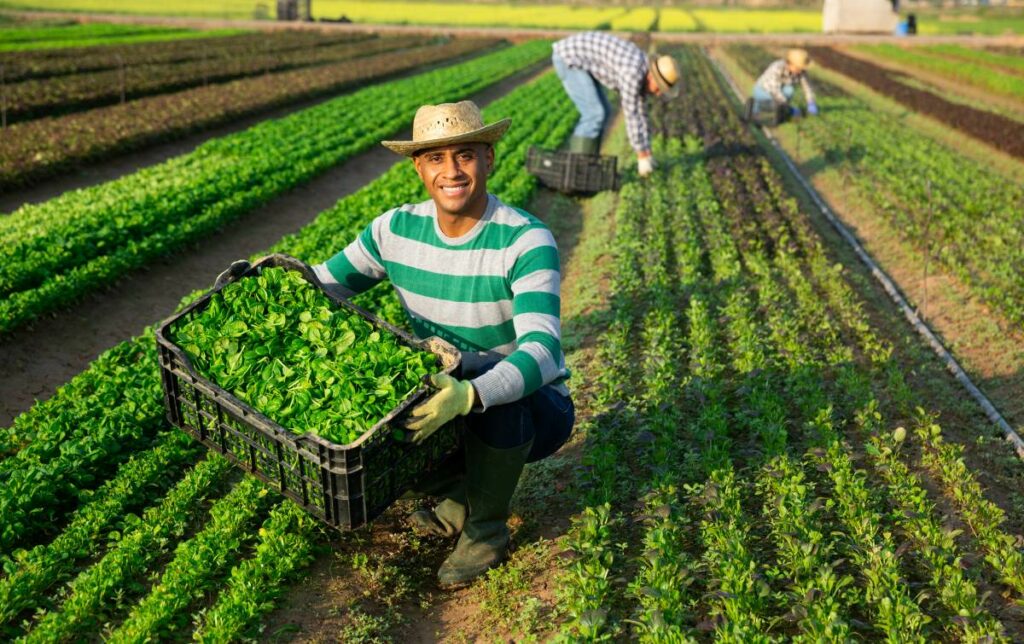 What Are Temporary Visas?
Temporary visas are nonimmigrant visas granted to individuals wishing to enter the United States temporarily. The purpose of the visit could be for work, tourism, study, or temporary employment. They have a limited duration that allows their holders to engage in activities permitted under their visa category.
What Is the H-2A Visa?
The H-2A visa is a temporary work visa program for foreign agricultural workers in the United States. It allows US employers or agents with a shortage of available domestic workers to hire foreign workers on a seasonal or temporary basis to perform agricultural labor or services.
The H-2A visa program is specially designed to meet the temporary labor needs of the agricultural industry, particularly during peak seasons when there is a shortage of available workers. It helps ensure that US agricultural businesses have an adequate workforce to plant, cultivate, and harvest crops or engage in other agricultural activities.
What Is the H-2B Visa?
The H-2B visa is a temporary work visa program in the United States that allows employers to hire foreign workers for non-agricultural, seasonal, or temporary jobs. It caters to hospitality, construction, landscaping, maintenance, and other sectors that experience temporary labor shortages.
Like the H-2A visa, the H-2B visa allows US employers and sponsors to fill temporary positions when there are insufficient American workers. H-2B visa holders are authorized to work only for the specific employer and job they were approved for.
The visa is typically granted for the duration of the employment period, which is usually seasonal or temporary. Workers may be allowed to extend their stay in certain cases. 
You may also want to read, "US Visas: What They Are and How To Apply"
What Is the Difference Between H-2A and H-2B Visas?
The main difference between the H-2A and H-2B visas lies in their scope:
| | | |
| --- | --- | --- |
| | H-2A visa | H-2B visa |
| Job Types and Industries | Temporary agricultural workers | Non-agricultural industries- A broad range of seasonal or temporary jobs. |
| Job Examples | Farming, planting, cultivating, harvesting, or other agricultural labor or services. | Hospitality, construction, landscaping, maintenance, and other sectors with temporary labor needs.  |
| Duration of Employment | It is often tied to seasonal agricultural work, such as planting and harvesting seasons. | It covers seasonal, intermittent, peak-load, or one-time jobs. – The employment period for this visa varies depending on the sponsor's need, but it is generally temporary in nature. |
Understanding each visa type's requirements and eligibility criteria is crucial for employers and individuals seeking temporary work opportunities in the United States.
¿Te gustaría leer sobre este tema en Español? Lee nuestro artículo en Trámites USA y entérate cómo aplicar a las visas H-2A y H-2B de manera fácil y rápida.
Who Is Eligible?
Eligibility requirements for the H-2A and H-2B visas differ due to the distinct nature of the work they cover. Let's look at them separately.
H-2A Visa Eligibility
To qualify you must:
As an employer, you will need to demonstrate that there are not enough US workers qualified and willing to do the temporary work. You must also show that employing the H-2A applicant will not affect the wages and conditions of the employed US workers.
H-2B Visa Eligibility
In this case, applicants must:
Can You Bring Your Family?
Yes, it is possible to bring your family to the United States, depending on your immigration status and the specific visa category you hold. You will have to apply for the H-4 dependent visa from the US embassy or consulate in your home country.
However, it's important to note that their ability to work in the U.S. may be restricted, as H-4 dependents typically do not have employment authorization.
How To Apply
Your sponsor must submit the completed right form to the US Department of Labor (DOL). If you are filing for the H-2A visa, they must submit Form ETA-9142A. Whereas for the H-2B visa application, they must use Form ETA-9142B.
In both cases, your employer will have to provide documentation to demonstrate the need for foreign workers, including evidence of recruitment efforts and details of the job offer. The DOL will review the application and issue a temporary labor certification if all requirements are met.
Your sponsor will then file Form I-129 (Petition for a Nonimmigrant Worker) with the USCIS to request H-2A or H-2B classification for you and your family. If the petition is approved, you can apply for the right visa at the US embassy or consulate in your home country by submitting Form DS-160.
As part of the process, a visa interview will be scheduled. You should attend the interview with the approved Form I-129 petition, valid passport, and other supporting documents. You may be required to undergo a medical examination.
Documentation Needed
To apply for theses visas you must possess:
Costs Associated with These Visas
One of the requirements of your employer is that they will apply for a temporary labor certification from the DOL which charges $100 for the application fee. However, they will pay $10 per certified H-2A or H-2B worker.
Another cost your employer will take care of is the $460 filing fee for Form I-129 with the USCIS. You are also mandated to pay $190 for your nonimmigrant visa at the US consulate in your country.
What Happens Next?
A consular officer will review your application and supporting documents at the visa interview. They may ask questions to verify your eligibility, intent to return to your home country, and other relevant factors. If approved, your passport will be stamped with the visa.
You can travel to the United States within the designated visa validity period with the approved visa. Upon arrival at a US port of entry, you will undergo an immigration inspection conducted by US Customs and Border Protection (CBP) officers.
A CBP officer will review your visa, passport, and other documents. If everything is in order, you will be admitted to the United States in H-2A or H-2B status.
Once in the United States, you can start working for your sponsor who sponsored your visa. You must comply with the terms and conditions of your visa, including the specified job position and duration of stay.
When the authorized period of stay expires, you must depart from the United States unless you have obtained a new visa or status. For more information, read our article about the available visas to stay and work in the US .
How Long Do You Have to Wait?
The processing time for H-2A and H-2B visa applications can vary depending on several factors, including the current workload of the U.S. government agencies involved in the process. However, in general, they it will be approved within a month.
How To Check the Status of Your Application
You will be notified once your application for the H-2A and H-2B visa application has been approved. However, in the meantime, you can check online. To do so you must:
What If Your Visa Is Rejected?
If your visa application is rejected, read the written explanation provided by the embassy or consulate outlining the reasons for the denial. Understanding the grounds for rejection can help you identify areas that need improvement or address issues in future applications.
In some cases, you may be able to reapply for the visa and ask your sponsor to do the same. If you believe there was a misunderstanding or error in the visa decision, you can reach out to the consular section of the embassy or consulate that processed your application.
Unlocking Opportunities
The H-2A and H-2B temporary visas play a crucial role in addressing the temporary labor needs in the United States. These visas allow employers to hire foreign workers for specific job positions in the agricultural (H-2A) and non-agricultural (H-2B) sectors when there is a shortage of available US workers.
It is important for both employers and employees to stay informed, follow the official guidelines and procedures provided by US government agencies, and seek professional advice when needed.