Providing shelter for your family is essential to their safety and well-being. But when income from work isn't sufficient or when the breadwinners struggle with a disability, it can become a problem. Fortunately, there are federal programs and schemes designed to help low-income earners. One such provision is the Housing Choice Voucher Program. This article discusses this program and how to become eligible for it.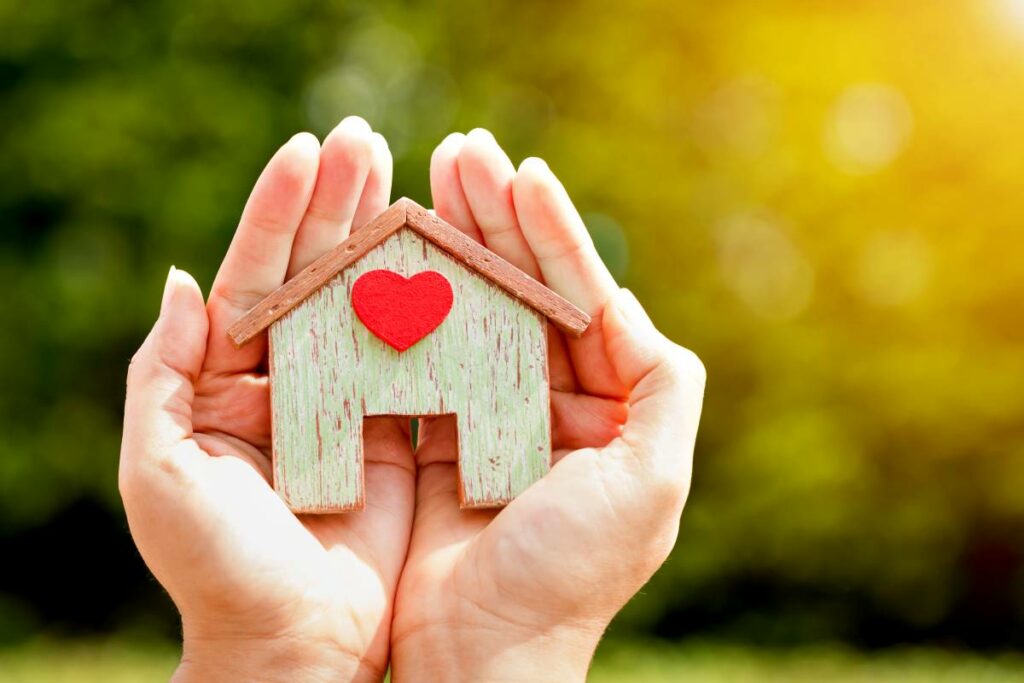 What is Housing Choice Voucher Program?
The Housing Choice Voucher Program is a federal government program designed to help low-income families or those with disabilities get safe and affordable housing in the private market.
While this program is powered by the US Department of Housing and Urban Development (HUD), Local Public Housing Agencies (PHAs) issue apartment vouchers to eligible families. This program is also called Section 8.
How Does It Work?
Housing vouchers are administered locally by PHAs who receive funding from the US Department of Housing and Urban Development. Any family that is eligible and receives the voucher is permitted to find a suitable housing unit of their choice where the landlord or property manager agrees to rent under the voucher program.
A housing subsidy will be paid to the landlord by the PHA on behalf of the eligible family. Then, the qualifying family pays the difference between the rent charged by the landlord and the amount subsidized by the low-income housing voucher program.
The housing voucher family will pay 30% of its monthly adjusted gross income for rent and utilities, and the PHA will take care of the rest.
Benefits of the Housing Choice Voucher Program
The Housing Choice Voucher Program is loaded with several benefits. Some of them include:
Lower housing instability and homelessness. Low-income families with housing vouchers are less likely to be homeless, live in crowded areas, or move frequently compared to those who don't.
Reduced poverty. The apartment vouchers, combined with other federally assisted programs, are proven to lift millions of Americans out of poverty.
Better opportunities for low-income families. Allowing families to choose where they want to reside in the private market, the voucher program enables them to move to neighborhoods with better job opportunities to help better their lives.
Reduced monthly costs. The housing voucher program and other assisted schemes can drastically lower the costs of low-income households. For instance, the housing program combined with Medicare can reduce rent and hospital bills at the same time.
Who Is Eligible for Section 8?
You are eligible for the Housing Choice Voucher Program, also known as Section 8, if you meet the following requirements:
A senior, a person with a disability, or a low-income earner
A person who lost income due to a presidentially declared disaster
A Homeless or someone who lives in a shelter
Someone who lives in a condominium
A member of a housing cooperative
PHAs will also determine your eligibility based on your annual gross income. This follows a strict income limit developed by the HUD. While the lower income limit is 80%, the very low-income limit is 50% of the median income for the county you want to reside.
If you are still in doubt as to whether you qualify, use this official government eligibility checker. You can also check with your local PHA to learn about your eligibility for:
Subsidized housing
Housing Choice Vouchers
Rental Assistance
Federal and local public housing programs
Are you struggling to pay your energy bills? Read our article to learn 'How to Get Financial Help To Pay Your Utility Bills.'
How To Apply for Housing Choice Voucher Program
If you meet the requirements for housing choice vouchers, you can apply by contacting your local PHA. Either you or a PHA representative will fill out your written application. This process is the same all over the country.
Documents Needed
The following documents are needed to apply for the voucher program:
Names of the people living in the housing unit, including their date of birth, sex, and relationship to the head of the family
Your current address and telephone number
An estimate of your family's income for the next 12 months
The names and addresses of your employer, banks, and others who can validate your income and deductions
Names and addresses of your current and previous landlords to verify your family's suitability as a tenant
Tax returns
What Happens Next?
After your online application has been received, your local PHA determines if you're eligible. Your name will be placed on a waiting list if you qualify. Once it gets your turn, your local PHA will notify you. You will be given the voucher and asked to select a housing unit on the private market. The housing unit selected must meet an acceptable level of health and safety standards before it will be approved by the PHA.
What if Your Application is Declined?
If your local PHA declines your application, it could be for the following reasons:
You did not submit the required documents
You are not disabled, do not have a dependent child, or your annual income is above the set income limit
A member of your family may be engaging in illegal drug use, or the PHA has reasons to believe a member of your family will jeopardize the safety of other members of the household and environment
One or more members of your family is a registered sex offender
One or more family members have been evicted from public housing due to drug-related activity
You would not be able to appeal the decision if it was declined based on these reasons. You can contact your local PHA for the rules in your area.
A Much Needed Discount for Your Rent
The Housing Choice Voucher Program is specially designed for low-income households (and people dealing with disabilities) who are struggling to keep up with rent. If eligible for the housing voucher, you can choose a housing unit in the private market and pay a lesser amount for rent while your local Public Housing Agency takes care of the rest. We hope that with this housing scheme, you can manage to provide shelter for your family in a safe and healthy neighborhood.