Do you know someone struggling to pay their monthly house rent? Over 40% of Americans have agreed they had trouble paying for basic needs such as rent and food. Thankfully, the US Government, through the Department of Agriculture, has intervened in the form of rural rental assistance. This initiative aims to provide financial support to eligible individuals residing in rural areas, ensuring continuous access to affordable housing. This article thoroughly explores rural rental assistance, covering other aspects such as eligibility requirements, documentation needed, and a guide on applying for it.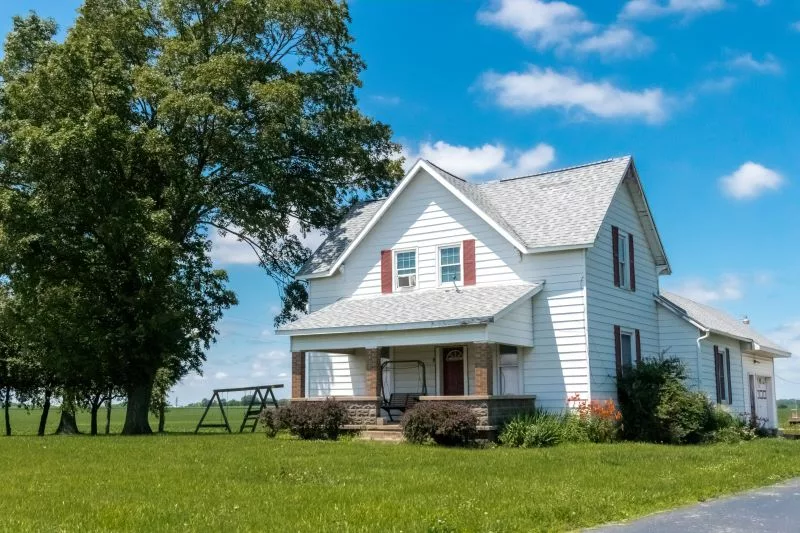 What Is Rural Rental Assistance?
Rural Rental Assistance, often referred to as RRA, is a vital program that offers financial aid to individuals and households who reside in rural communities and struggle with affordable housing. This initiative is issued by the US Department of Agriculture (USDA), which recognizes the challenges some Americans may face with basic housing.
USDA Rural Rental Assistance is designed to help eligible low-income individuals cover a portion of their monthly rent, making housing more affordable.
How Does It Work?
The rental housing program considers your income and whether you meet the income limits. If you're eligible, you will receive a subsidy that will cover a portion of your monthly rent. The amount you receive will be based on the local market condition.
The subsidy is paid directly to the landlord, leaving you to cover the rest.
Benefits of the USDA Rural Rental Assistance
The multifamily housing program provides the following benefits for eligible individuals and households:
Who Is Eligible?
To be eligible for the USDA rural rental assistance, you must meet the following requirements:
How To Apply
You can apply for the housing assistance in one of the three following ways: 
Once you contact or visit these offices, they will guide you through the process of becoming a recipient of rural housing assistance. Ensure you carry the necessary documentation listed below for the process to be smooth and hitch free.
If you need support or have any housing concerns, contact a HUD-approved housing counseling agency or call the toll-free line 800-569-4287.
Documentation Needed
You will need the following documents when applying for the financial subsidy:
It's crucial to check with your local USDA Rural Development office or the agency's website to confirm the specific documentation requirements for your area. 
What Happens Next?
The USDA will review your application and all submitted documentation to determine if you meet the criteria and if your income falls within the program's income limits. Depending on local procedures and regulations, you may be required to participate in a verification process.
Once your application has been thoroughly reviewed, you will receive official notification of the USDA's decision regarding your eligibility for RRA. If approved, the notification will specify the amount of rental assistance you qualify for and the terms of the assistance. You must sign a rental agreement with the landlord of the eligible rental property before you can move into the apartment.
How Long Will It Take to Be Processed?
This review process may take some time, depending on the volume of applications and the local USDA office's workload. On average, it takes 2 to 4 weeks. You can visit the office to check for updates on your application.
What If You Get Denied?
The USDA will issue you a denial letter if your application is denied. The letter will specify the reasons for the denial, which can vary but typically include eligibility criteria, documentation, or income verification issues.
You can contact the local USDA office and appeal the decision if you think they may have made a mistake. Remember that the process for addressing a denial may vary depending on the specific circumstances and local regulations.
How Long Can You Keep Receiving This Benefit?
To continue receiving RRA benefits, you will typically need to go through an annual recertification process. You will be asked to provide updated income and household information as part of the process.
If your income improves and you can afford to pay your monthly rent, you will stop receiving the RRA.
Your Pathway to Affordable Housing
Rural Rental Assistance (RRA) is a vital lifeline for individuals and families in rural areas across the United States. This program, administered by the United States Department of Agriculture (USDA), offers numerous benefits, including affordable housing, homelessness prevention, and improved living conditions. Thanks to the RRA, you could gain access to long-term stability and improve your economic situation and living conditions.