Staying connected in today's digital world is essential. With phone calls and internet access, you can connect with your loved ones, friends, potential employers, investors, and many more.
However, people from low-income households may need some help to stay connected, as the internet and phone services may be too expensive to work into their monthly bills.
Fortunately, the Lifeline Program is designed to provide free or discounted phone and internet services to these low-income earners. Find out here if you are eligible and how to apply.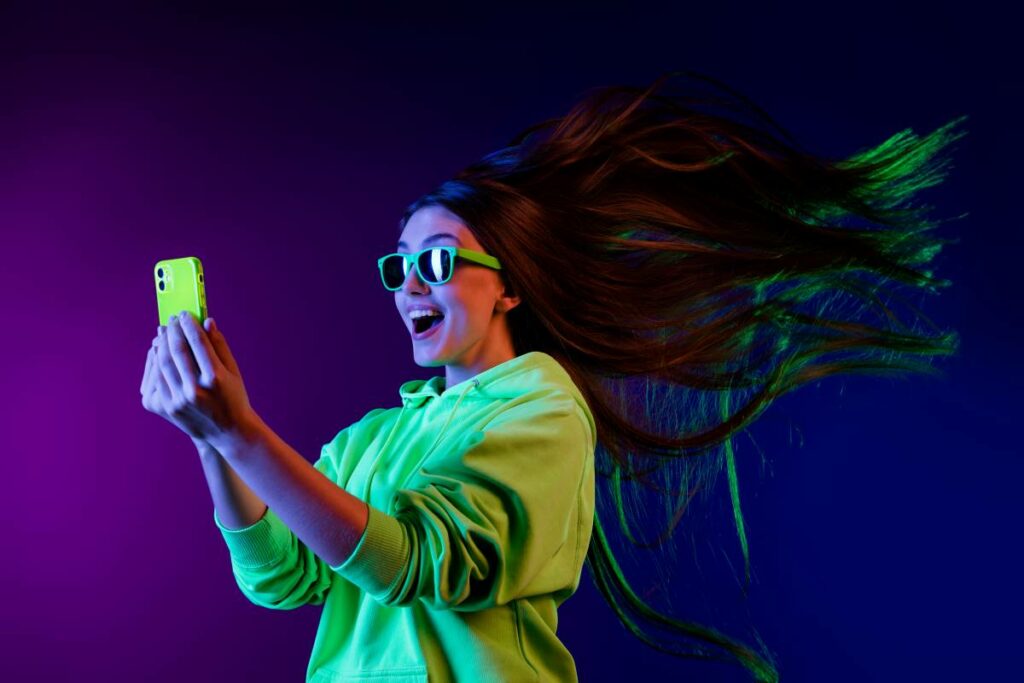 What Is the Lifeline Program?
The Lifeline Program is a federally funded scheme that offers low-income Americans free or discounted phone and internet services. This will enable them to stay connected, bridging the digital divide gap.
The program is run by the Federal Communications Commission (FCC) and administered by the Universal Service Administrative Company (USAC), which ensures everyone can access essential phone and internet services daily.
Benefits of the Lifeline Program
The Lifeline Program comes with several benefits for low-income individuals living in America. They include:
Affordable communication services. The program is designed to provide free phone and internet services to qualifying households, ensuring that they stay connected
Faster access to healthcare support. Having phone access is essential for seniors – who may need to call for emergency support or keep in touch with their healthcare providers
Quicker access to job opportunities. Searching for and applying for jobs have been made possible with the Internet. With this program, low-income earners can apply, get better jobs, and upscale in their income and career
Generally, the Lifeline Program can help you stay connected and improve your life.
What Will You Receive?
According to the FCC, eligible families can get up to $9.25 off the costs of phone and broadband services.
Eligible subscribers can get up to $34.25 if they live on Tribal lands. These discounts will be offered on either a wireline or wireless service but not the two services at the same time.
Who Is Eligible?
You are eligible for this benefit if you meet the following requirements:
If you are still in doubt, you can check if you qualify by clicking the Lifeline Program Eligibility Checker.
How Do I Start Lifeline?
To apply for this benefit, you are required to use the Lifeline National Verifier application system. It is a central system that verifies your eligibility and approves it annually.
You can also visit the Lifeline Program Login page to create a new account, log in to your account and apply directly. Alternatively, you can download the application form in English or Spanish, complete and mail it to the following address:
USAC
Lifeline Support Center
PO Box 7081
London, KY 40742
If you want an application form mailed, contact the Lifeline Program Phone number (800) 234-9473 or LifelineSupport@usac.org
If you qualify for the benefit, you will receive a notification. You can then choose a phone or internet company near your residence that offers the benefit and sign up with them. Once you get signed up, you will start receiving phone and internet service.
Documentation Needed
You will provide the following document or information to verify your eligibility. They include:
US citizenship or legal immigration status
Proof of income, such as pay stubs, Social Security statements, unemployment benefits, or tax returns
Proof of participation in other benefits such as SNAP, FPHA, Medicaid, SSI, TANF, and others
Proof of residency
The documentation requirement may vary depending on your preferred service provider. You can contact their helplines to learn about their requirements.
How Long Do You Have To Wait?
This timeframe for receiving this benefit generally depends on your state and your service provider. However, you can receive this benefit within weeks after applying.
Can Multiples Persons in the Same Household Apply for this Benefit?
Multiple persons in a household cannot apply for the Lifeline program. The benefit will only be provided once per household.
What if Your Application Gets Declined?
You will receive a notification explaining why your application was unsuccessful. The reason for this may include ineligibility or failure to provide accurate documentation.
The notification you receive will provide details about the appeal process and how to appeal the decision. The process can take a couple of weeks before it is approved.
Phone and Internet Access for All
The Lifeline Program is a beneficial resource for millions of low-income earners in America who wouldn't be able to access affordable telecommunication services on their own. Eligible families can get up to $9.25 off the costs of phone and broadband services, and up to $34.25 if they live on Tribal lands.
This program is designed to bridge the digital divide and give Americans the tools needed to thrive in a modern world. We hope you now know what you need to take advantage of this opportunity by applying for this benefit today.