Planning for retirement poses many challenges. Choosing a pension scheme or calculating how much you think you'll need to live are some of the things you will have to carefully think about. The goal is to secure a reasonable income to live comfortably once you decide to stop working. This is why planning for retirement as early as you can is one of the best decisions you can ever make. Let's see what retirement is and what you need to consider to start planning for it.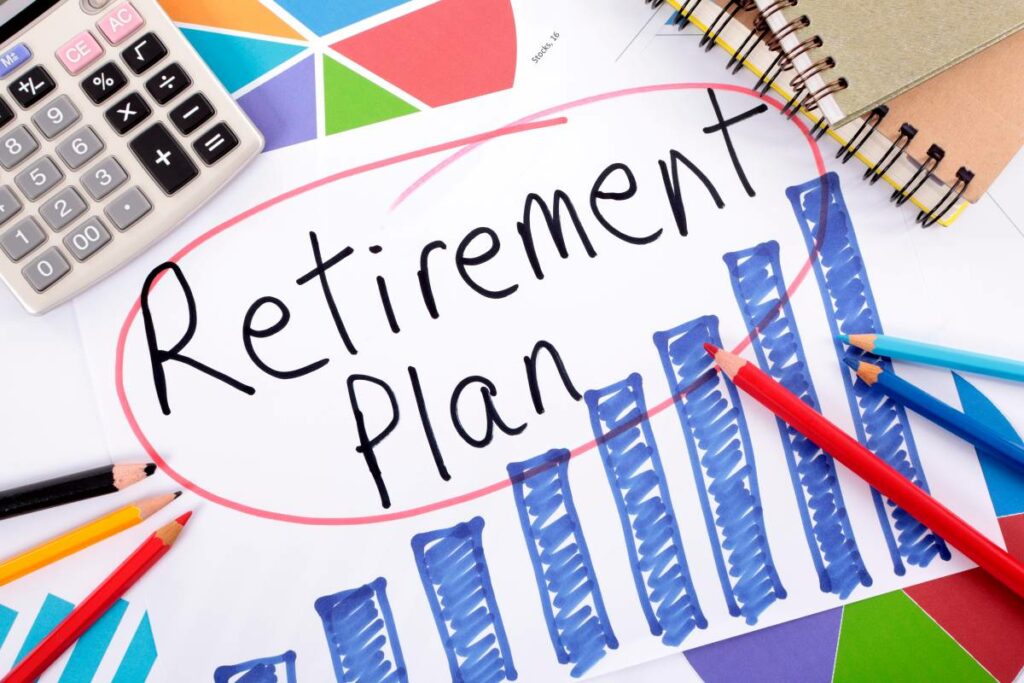 What Is Retirement?
Retirement is that stage in your life where you're no longer required to work to cover your expenses and live comfortably. Thus, it is a stage where you depend on the savings or passive income accumulated throughout work.
There are several reasons why you should plan for retirement in advance. They include:
To ensure financial stability. By planning toward retirement, you can set up a financial cushion to help maintain your lifestyle long after you stop working.
To prepare for unexpected expenses. Unexpected expenses can crop up during your retirement years. A sudden disease or problems with your car or home are only some examples of these. Planning for contingencies is key.
To have more control over retirement life. Planning for retirement in advance allows you to be in charge of your financial future and determine how you want to spend your life.
To enjoy compound interest. Another reason is that you can reap retirement benefits such as compound interest. This refers to the exponential interest you can earn on the money you invest. The earlier you save, the more room for your money to grow through compound interest.
Can You Continue to Work After Retirement?
Yes, it is possible to continue to work after retirement. You can opt to retire from a primary career but continue working part-time or freelance. You can also choose to work in a new career after retiring. In any case, if you want to keep working after retiring from your primary career, this should be considered in your personal retirement plan.
Types of Retirement Pensions Available
There are several retirement pension options to consider when planning for retirement. We suggest you follow the link above to read the article we've written about the topic and clarify your doubts.
When Should You Start Planning Toward Retirement?
It is never too early to plan for retirement. The earlier you start saving and investing in your retirement, the better you'd achieve your retirement objectives. You can start planning for it in your 20s and 30s, as you have a long time to save and invest, so it will grow significantly. Even if you're starting your professional career, you can start investing for your financial future.
Steps to Follow When Planning for Retirement
Here are some steps you can follow while planning for retirement:
Determine your retirement goals. The first thing to do in planning for your retirement is to determine how you want to spend your retirement. Do you want to travel to a chosen destination? Do you want to spend more time with your family? Write it down.
Calculate how much you need. It would help if you determined how much you'd need to save for retirement. This depends on your retirement age, desired lifestyle, and expected expenses. You can use an online retirement calculator or work with a financial advisor to achieve this.
Start saving and investing. Once you know how much you need, you must start saving for retirement. Options include IRAs and 401(k). You can also contact a financial advisor to procure the best investment plan.
Review your retirement plan. As the years draw near, you must regularly review your retirement plan to ensure you're on track.
Create a retirement budget. During retirement, you need to set up a budget to prevent overspending. This will help sustain your living standards throughout retirement.
What Independent Workers Should Consider
If you are an independent worker planning for retirement, there are a few key factors you should take into account:
Health care expenses, as you're not going to have employer-provided health insurance
Setting up your own retirement savings account
Considering self-employment tax
Planning for income during retirement, as it may fluctuate every year
Factors To Consider If You're a Woman Planning Toward Retirement
Some factors to consider if you're a woman planning for retirement include:
Life expectancy. Women generally live longer, so it's essential to consider how long the retirement savings will last.
Income. Women may have lower lifetime savings and fewer years of gained employment, which can impact their retirement savings.
Healthcare costs. This can be a significant expense when you retire. Looking into programs like Medicare or a private healthcare insurance plan is essential.
Factors To Consider If You're a Man Planning Towards Retirement
Some factors to consider if you're a man planning toward retirement are:
Age. When do you plan to retire, and how much do you need to save?
Debts. It's essential to pay off all the debts you owe before retirement to increase your savings.
Health. You also need to look at your current medical status and take steps to become medically sound in the future.
Social security benefits. It's also important to look at how much you can expect to receive from Social Security.
Living Expenses. You should have a great understanding of your living expenses during retirement.
Are There Services Available to Help You Plan for Retirement?
Yes, there are many services available to help you plan for retirement. They include:
Financial planning services. Financial advisors and financial planning firms provide these services. These experts can help review your current financial status, set your retirement goals, and develop a retirement benefits plan to achieve them. These professional services are not free.
Retirement planning tools. Retirement calculators and tools can be found online and can help you determine how much you need to save for retirement. They can also input your current income, savings, and expenses to draft a personal retirement plan. Some of these tools are either paid or free. Examples include Fidelity myPlan Snapshot, Flexible Retirement Planner, and Ultimate Retirement Calculator.
Retirement planning resources. These materials and guides can be found online or through financial and governmental agencies. They can provide topics on investment opportunities and planning for retirement benefits. Some of these materials are either free or paid.
Planning Ahead is Key To Secure Your Future
Retirement and financial independence go hand in hand. Both are fully achieved when you have sufficient income to cover your living expenses without having to work. To achieve your retirement goals, it's an excellent idea to start planning for retirement early to make sure you have enough time to save and invest your money. You can use online retirement planning tools and resources or seek help from a financial professional as a means to stay on track with your retirement planning. We hope this article has given you all the information you need to begin to plan towards your future.