Many students across the US have resorted to federal student aid to attend school, graduate, and start paying back their loans as soon as they are working and earning. However, some of them may be finding it difficult to pay back their loans while dealing with mounting bills. That is why the US Government has introduced student loan forgiveness with the aim of eliminating this problem. In this article, we discuss everything you need to know about it and how to go about clearing your debts.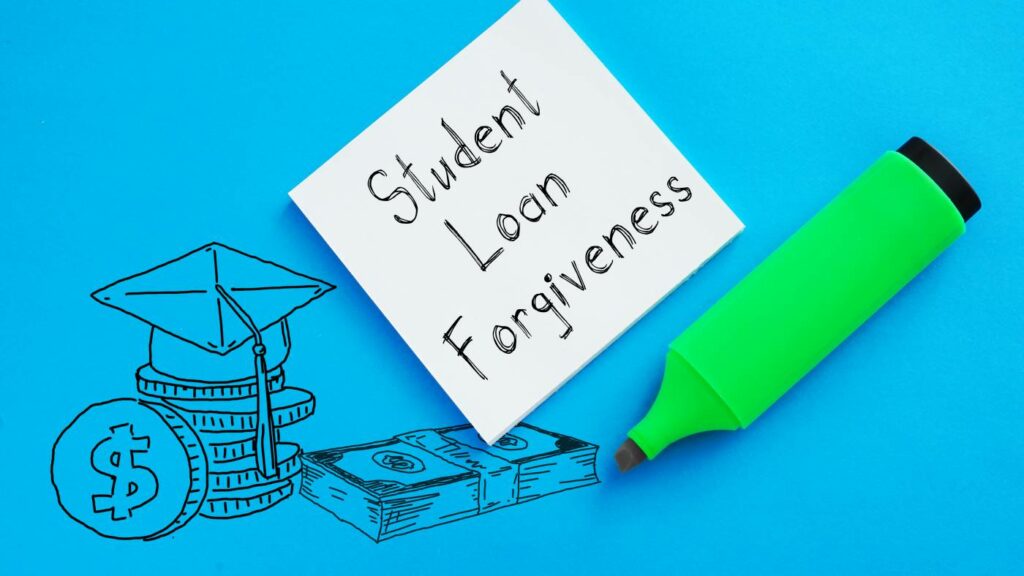 What is Student Loan Forgiveness?
Student Loan Forgiveness is a program that enables students and graduates who were financially supported to pay for college to no longer be required to pay back their loans. It's an incentive designed by the US Government for people who borrowed more aid than they can repay.
According to a report, 47 million people owe the US Department of Education $1.7 trillion in student debts. President Biden has recently announced and introduced the student loan forgiveness 2022 for qualifying borrowers. Biden student loan forgiveness hopes to eliminate these loans so you don't have to repay.
In theory, any student on federal aid should be eligible for loan forgiveness. However, as we will discuss later on, there are criteria you must fulfill to qualify for it.
What is the Difference Between Loan Forgiveness, Cancellation, and Discharge?
People tend to mistake loan forgiveness, cancellation, and discharge as the same. However, they have different meanings. Loan Forgiveness is used to mean you're no longer required to repay your student loans because of your current employment with a governmental or nonprofit organization.
Student loan discharge, on the other hand, is a term which means you're no longer required to make student repayments due to circumstances you cannot control. Some types of student loan discharge include:
Closed-school discharge. Your school was shut down after you enrolled or graduated.
Perkins loan discharge. When you're on a Perkins loan and experience difficulties such as bankruptcy, military service-connected disabilities, school closure, or being a victim of a terrorist attack.
Total and permanent disability discharge. In this case, you are unable to work due to disability.
Discharge due to death. Here, the primary borrower or the student who benefitted from a parent PLUS loan dies.
Unpaid refund discharge. You withdrew from your school, but it failed to return the federal funds to the loan servicer.
Forgery discharge. You're the victim of identity theft, and the scammer has fraudulently taken out student loans in your name.
Finally, student loan cancellation is used when you're no longer required to make payments on your federal student loans because of your job. If you have a Perkins loan, you can have it completely canceled if you've been working in a qualifying government or nonprofit field for 5 to 7 years. The possible jobs include:
Attorneys
Correctional officers
Firefighters
Law enforcement officers
US Military members
Medical technicians
Speech pathologists
Types of Student Loan Forgiveness
There are different types of loan forgiveness provided to people.
Public Service Loan Forgiveness (PSLF)
The Public Service Loan Forgiveness (PSLF) is specially designed for people who work in public service – whether for nonprofit organizations or the government. Provision of this loan forgiveness also extends to medical practice, military service, or volunteer work who may get part of their loan forgiveness.
You must have made 120 qualifying repayments on the due dates to have your debts forgiven. These payments must have been made while working for either a federal, state, local, or tax-exempt status. You qualify for loan forgiveness if you started making monthly repayments over the course of 10 years.
Teacher Loan Forgiveness
This student loan forgiveness is assigned to a highly-qualified teacher who has taught for over 5 academic years in a low-income educational agency. You can have up to $17,500 of your loans forgiven, depending on the subject you teach.
Income-driven Repayment (IDR)
Unlike Teacher Loan Forgiveness and PSLF, Income-driven repayment doesn't require you to work in certain fields. Instead, you sign up for an IDR plan which would base your payments on your household and income size.
Are Private Loans Eligible for Forgiveness?
Private student loans are not eligible for loan forgiveness. Only people under the federal student can apply for loan forgiveness.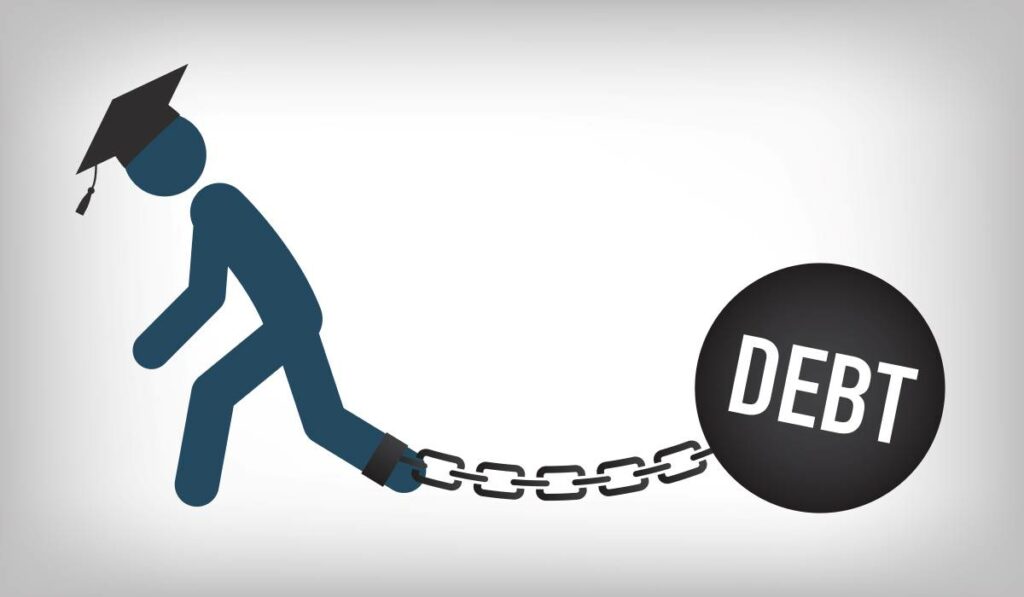 How To Be Eligible for Student Loan Forgiveness
To be eligible for student loan forgiveness, you must fulfill the following:
Hold a federal student loan
Be a single-earner and making less than $125,000
Be married earners and making less than $250,000
If you are unsure as to whether you qualify for loan forgiveness, you can use this online checker tool to know if you are eligible.
How to Apply for Loan Forgiveness
Fortunately, it is straightforward to apply for loan forgiveness. You will need to go visit the official website and update your profile information online. A paper application will be made available soon for people who cannot apply online.
You should apply through your loan servicer for student loan discharge and cancellation.
Documents Needed for Biden Student Loan Forgiveness
You'd need the following documents and information to apply for loan forgiveness:
Name of birth
Proof of income
Tax information
How Long Does It Take for Student Loans to be Forgiven?
It would take between 4 to 6 weeks after you submit your application to be approved and see it reflected in your loan balance. Student loan pause was initiated during the pandemic. However, payments are now set to resume on January 1st 2023.
If you continued to make payments during the pandemic, you can ask for a refund from your loan servicer and apply for loan forgiveness to clean your debt.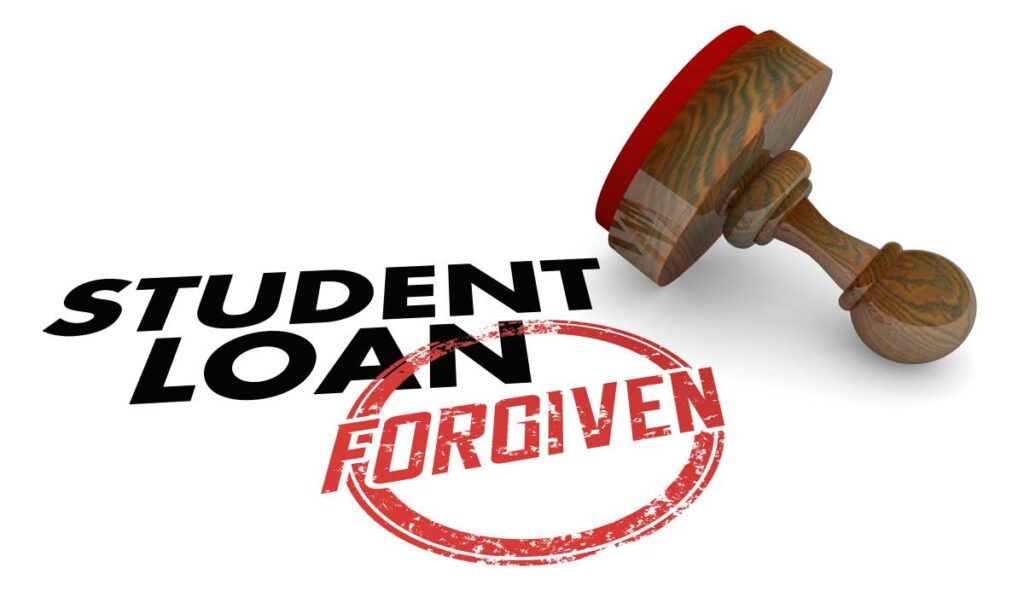 Final Thoughts
Having your student loans and debts taken away is one of the sweetest feeling ever. It means you no longer get to overwork yourself to pay loans borrowed when you were an undergraduate to take care of your fees, tuition, supplies, accommodation, and other needs. With the loan forgiveness in effect, your funds can be channeled into something significant for you and your family. Our comprehensive article shows you how to apply for student loan forgiveness 2022. If you still have any questions or doubts, you can check the FAQ on the official website.