Losing a loved one who served in the military is undoubtedly a challenging and emotional experience for any family. In recognition of the sacrifices made by our servicemen and women, the United States Department of Veterans Affairs (VA) offers support to their surviving spouses and dependents through various benefits, including the VA Survivors Pension.
This comprehensive article will delve into the details of the VA Survivors Pension, shedding light on its purpose, eligibility criteria, application process, and required documentation. If you are a VA survivor seeking assistance or wondering how to secure financial stability for the future, you have come to the right place.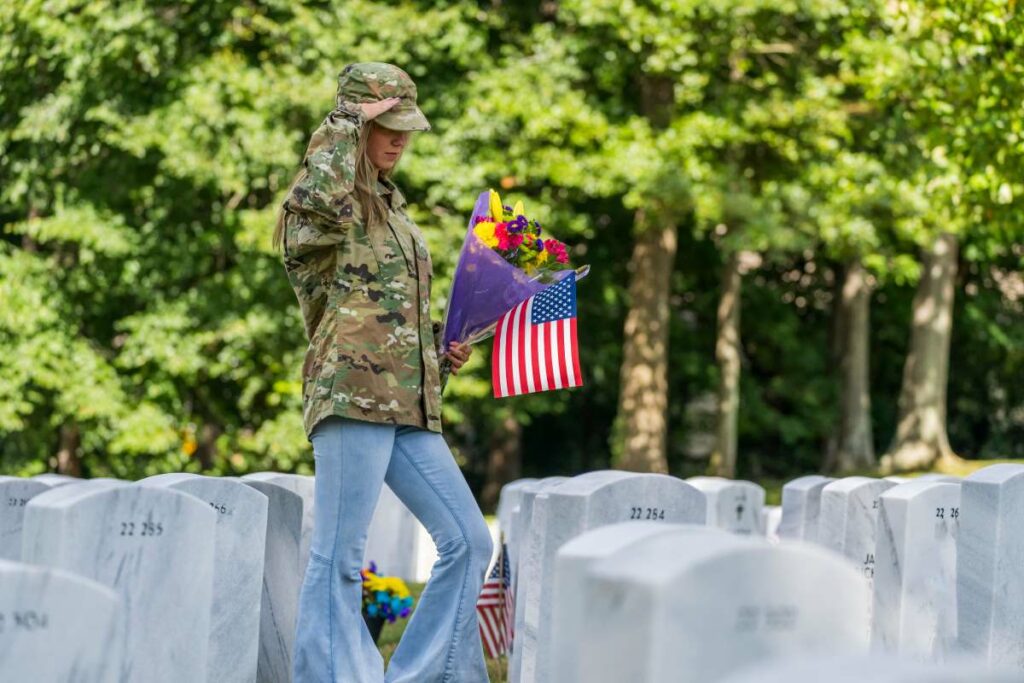 What Is the VA Survivors Pension?
The VA Survivors Pension, also known as the Death Pension, is a financial benefit provided by the United States Department of Veterans Affairs (VA) to eligible surviving spouses, dependents, and next of kin of deceased veterans. This pension aims to provide financial support to cover their basic needs and maintain a certain level of financial security without their military-affiliated loved one.
What's the Difference Between VA Survivors Pension and Survivors Benefits?
The terms "VA Survivors Pension" and "Survivors Benefits" can sometimes be used interchangeably, but they refer to different benefits provided to the survivors of the deceased.
The VA widows benefits refer to the financial support available to eligible surviving spouses, dependents, and next of kin of deceased veterans. This pension is intended for those who have lost a loved one that served in the military.
On the other hand, Survivors Benefits are payments made by the Social Security department to the family of the deceased. These benefits come from the taxes paid into Social Security while that person is alive.
You may also want to read our article about the VA Guaranteed Home Loan.
How Much Can You Receive?
You can receive VA pension rates of $1,562.74 monthly. However, you may also qualify for additional benefits: 
+ $387.15 (first child under 18)
+ $387.15 (second child under 18)
+ $331.84 (8-year provision)
+ $387.15 (Aid and Attendance)
+ $332.00 (transitional benefit for the first 2 years after the veteran's death)
This totals $3,388.03 per month for the next 2 years. However, after 2 years:
$3,388.03 (monthly payment with transitional benefit)
$332.00 (transitional benefit)
Which becomes $3,056.03 per month.
Who Is Eligible for the VA Survivors Pension?
To be eligible for the VA spousal survivors benefits, you must meet the following requirements:
Be the spouse of the deceased veteran to whom you have been married at the time of their passing
Be the  unmarried child of the deceased veteran under the age of 18 or under 23 if attending a VA-approved school
Be the dependent parent of the deceased veteran and financially dependent on the veteran for support
The deceased veteran must also:
Have entered active duty on or before September 7, 1920
Have served at least 90 days of active military service
Be an officer who started active duty after October 16, 1981
How To Apply
You can apply for the VA benefits for surviving spouse through the following means:
Alternatively, you can also download the VA Form 21P-534EZ and mail the completed form and supporting documents to:
Department of Veterans Affairs
Pension Intake Center
PO Box 5365
Janesville, WI 53547-5365
Documentation Needed
To apply for VA spousal benefits, applicants must provide various documentation and evidence to support their eligibility.
Military discharge certificates (DD-214) that show dates of service and type of discharge
A certified copy of the veteran's death certificate
A valid marriage certificate, if you're surviving spouse
A valid birth certificate, if you're a dependent parent
Documentation about Social Security benefits, pensions, retirement accounts, and any other sources of financial support
Information about your assets, including bank accounts, real estate properties, investments, and other resources
It's crucial to ensure that all the required documentation is complete and accurate when applying.
What Happens After You Apply?
After you apply for the VA Survivors Pension, the VA will send you a confirmation that they have received your application. This may be a letter or an email. It's essential to keep this confirmation for your records.
The VA may request additional information or documents to support your application. This could include further documentation to verify your eligibility, financial information, or military service records. Respond promptly and provide all the requested information to avoid delays in processing your claim.
Once the VA completes the evaluation process, they will notify you of their decision regarding your application. If approved, the notification will include details about the amount of the pension and any additional benefits you may be entitled to receive. If your application is approved, you will begin receiving pension payments.
How Long Do You Have To Wait?
It's important to note that the processing time for VA benefits applications can vary, and it may take several months to receive a decision. Be patient and continue to provide any requested information promptly to facilitate a smooth and timely evaluation of your claim.
How Will You Receive the Money?
If you are approved for the VA Survivors Pension, the money will typically be disbursed through direct deposit into your designated bank account. The VA prefers to use electronic funds transfer (EFT) to ensure a secure and convenient payment method.
If you do not have a bank account or prefer not to use direct deposit, you may be eligible to receive the pension through other methods, such as a VA-issued debit card or by paper check.
How Long Can You Receive These Benefits?
You are eligible for these benefits for up to 20 years after the effective date of the demise of the veteran.
What If Your Application Gets Denied?
Carefully read the denial letter you receive from the VA. The letter should explain the reasons for the denial and provide details on the specific evidence or requirements that were not met.
Reach out to a Veterans Service Officer or a VA-accredited representative. These individuals are trained to assist veterans and their families with VA benefits applications and appeals. They can help you understand the denial reasons, gather additional evidence, and guide you through appeals.
You also have the option to request a personal hearing before a Decision Review Officer (DRO) to present your case. You can provide verbal testimony during the hearing and answer any questions about your appeal.
Empowering Survivors
The VA Survivors Pension serves as a crucial lifeline for the surviving spouses, dependent children, and dependent parents of deceased veterans who served in the military. This need-based financial benefit, provided by the United States Department of Veterans Affairs (VA), offers much-needed support to those who have lost a loved one that served our country.
As we continue to honor the sacrifices of our servicemen and women, the VA Survivors Pension stands as a testament to the nation's commitment to supporting the families left behind.