Domestic violence, sexual assault, and human trafficking are serious issues in the world, particularly for immigrants in America. Without guidance, survivors of these social vices may struggle to seek help, support, and adequate protection in the US.
However, there's a lifeline for these people through the VAWA self-petition. This article covers all you need to know about this petition, including eligibility requirements, the application process, and how to take decisive steps toward your safety and security if you're a survivor.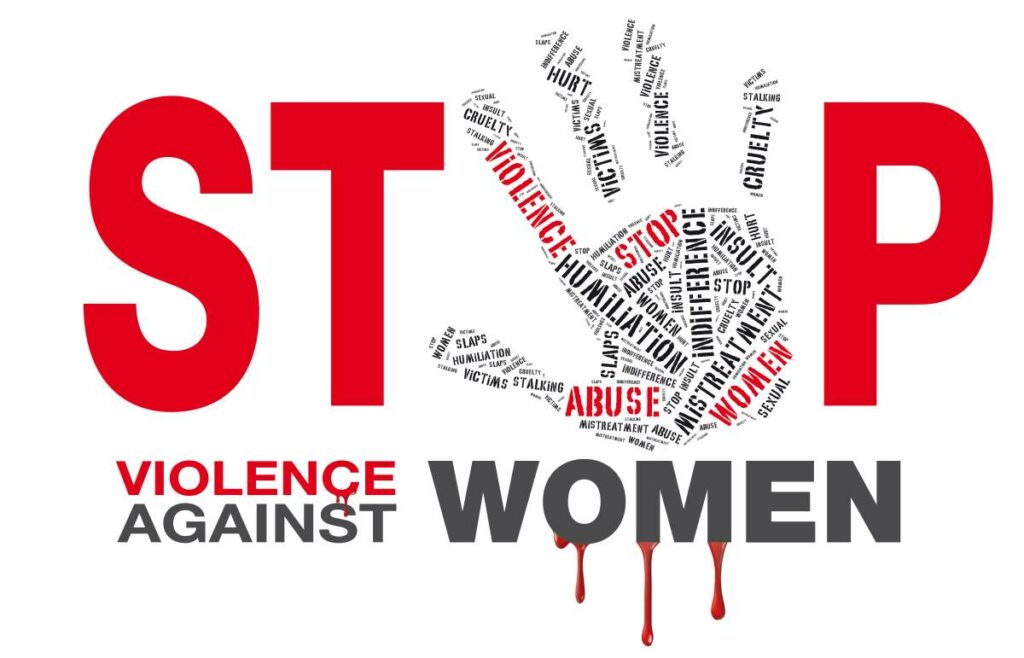 What Is VAWA?
VAWA stands for Violence Against Women Act, a United States federal law enacted in 1994. It is an act that is designed to provide support, resources, and legal assistance to women who are survivors of gender-based violence, including physical violence, stalking, sexual assault, rape, trafficking, and others.
However, the scope of the program also extends to providing immigration relief options for survivors of violence facing unique challenges as a result of their immigration status. One such option provided is the VAWA self-petition.
VAWA Self-Petition
VAWA self-petition is a legal provision under the act that allows immigrant women who are survivors of social vices to independently petition for immigration benefits without relying on the US partners or lawful permanent residents (LPR) who may have been abusive towards them.
The regular immigration process typically works when the LPR or US citizen files a petition to the United States Citizenship and Immigration Service (USCIS) on an immigrant's behalf to get legal status in the US. When the lawful resident or citizen is abusive towards the immigrant, it may be a complex process for the victim to attain legal status – as the abuser controls the process.
VAWA self-petition overturned that by permitting survivors of abuse to get legal status without the participation of their abuser. This process has been designed to empower survivors, enabling them to break away from violence and forge a new life. 
You can also read, "Victims of Violence and Abuse: A Look at Assistance Programs."
Types of Benefits You Can Receive with VAWA
Under the act, you can receive the following forms of assistance and benefits:
Immigration benefits. With the self-petition in place, you will be able to independently petition for immigration, including applying for a lawful permanent residency (green card), without the intervention of your abusive partner.
Confidentially protection. VAWA ensures the victim's personal information, such as an address, remains confidential during the immigration process to protect them against retaliation from their abuser.
Access to public benefits. VAWA allows survivors to access healthcare, housing, and social services. All of these are aimed at assisting survivors in rebuilding their lives.
Protection from Deportation. The VAWA self-petition can also provide sufficient backing against deportation, allowing victims to remain in the US and seek security from their abusers.
Access to Services and Support. The act also provides survivors with access to advocacy, shelter, and counseling through different providers funded by the US Department of Health and Human Services and the Department of Justice.
Who Is Eligible?
You are eligible for VAWA self-petition if you meet any of the following requirements:
Be legally married to a US citizen or lawful permanent residency holder that is an abuser
Be born after December 31st 1950 and before October 23rd 1982
Be a person of good moral character
Be a child or step-child of an abuser
Be the parent of an abuser
Be an immigrant divorced from an abuser in the US
Have an abusive relative who is an employee of the US government
Have proof of being abused, raped, molested, forced into prostitution, or exploited for trafficking
You can review your documents with the requirements checklist provided by the USCIS.
How To Apply
To apply for VAWA self-petition, you must:
Fill out Form I-360 (Petition for Amerasian, Widow(er), or Special Immigrant). You must provide accurate details about yourself and the abusive relationship, including supporting documents.
Fill out Form I-485 (Application to Register Permanent Residence or Adjust Status)
For more information on how to file your application, visit any of the USCIS Direct Filing Addresses based on where you live.
Documentation Needed
You will need to provide the following documents when applying for self-petition:
Evidence of abuse, such as hospital records, protective orders, medical records, restraining orders, and other court documents.
Relationship documentation, like birth certificates, marriage certificates, divorce decrees, and other relevant documentation.
Evidence of US residency, for example, entry stamps, visa and immigration documents, rental agreements, and other documents.
A personal statement detailing your abusive relationship and how it has impacted your life, including specific dates and events.
Sworn statements from eyewitnesses, such as family members and friends.
What Happens Next?
After submitting the petition, officers of the USCIS will review it along with the supporting documents. If your petition is approved, you will be scheduled for a biometric appointment where your photograph, fingerprints, and signature will be taken for background checks.
In some cases, you may be required to attend an interview to validate your self-petition. They may also issue a Request for Evidence (RFE) if additional documentation is needed.
Once your application is approved, you will be able to receive immigration benefits, including a green card.
How Long Does VAWA Take To Be Approved?
The approval process can take several weeks to months. This may result from the workload of the USCIS, verification of your claim, and other reasons.
How Much Is the Application Fee?
The application fee is $435. The payment can be made via money order, cashier's check, or debit card using Form G-1450. If you pay via check, you must make your check payable to the US Department of Homeland Security.
However, you could be exempted from paying this fee if you are:
An Amerasian (Box 1.A on the form)
Petitioning an abusive American spouse (Box 1.I)
Petitioning an abusive parent (Box 1.J)
Petitioning an abusive child (Box 1.K)
A special immigrant juvenile (Box. 1.C)
An Iraqi or Afghan national who worked on behalf of the US government in Iraq or Afghanistan (Box 1.L or Box 1.N)
What If Your Application Gets Denied?
You will receive a denial notice from the USCIS if your application is not approved. The notice will detail the specific reasons for the denial. You also have the option to file a complaint with the USCIS Administrative Appeals Office (AAO) or with the Board of Immigration Appeals (BIA) if you feel the decision was made in error.
It is also recommended to contact an attorney who will help facilitate the entire process.
Healing and Moving Forward
If you're a victim and survivor of domestic abuse, sexual assault, human trafficking, rape, and molestation, getting adequate help and support is essential. The VAWA self-petition is critical in ensuring you walk away from an abusive partner who is a US citizen or has legal permanent residency.
By filling out a VAWA self-petition, you can obtain protection and a seamless path to US citizenship. It is essential to know the process to facilitate quick approval; that's why we've specially curated this article to aid you.