Starting a new life in the US can be particularly hectic if you're an immigrant. Finding a new job, affordable housing, healthcare, and other essential needs may be difficult. It is important to know that help is available for you as an immigrant.
You may be eligible for financial assistance, medical assistance, job placements, and other benefits. This article explores all the benefits for Cuban/Haitian entrants offered through the Office of Refugee Resettlement (ORR).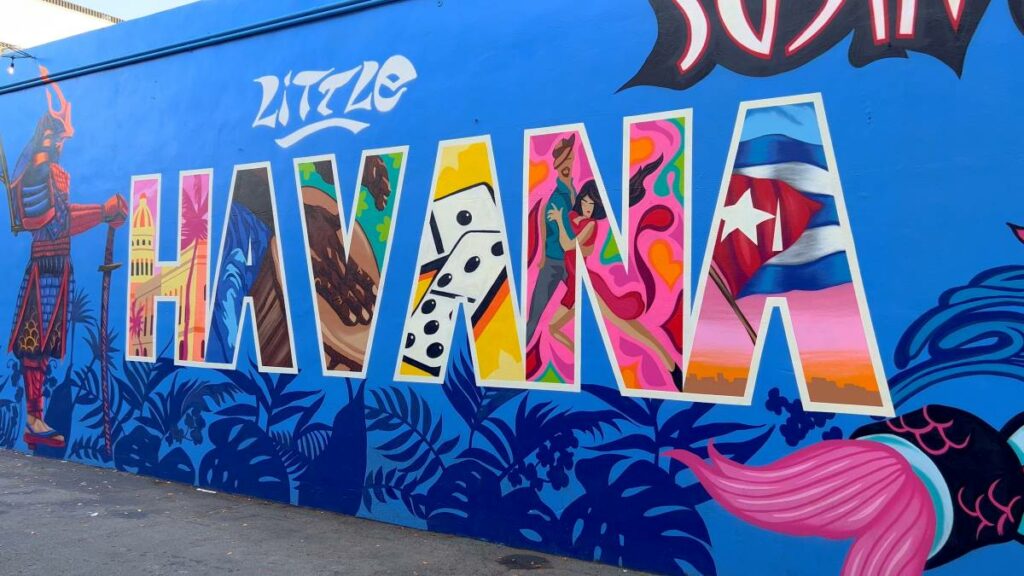 Who Are Cuban/Haitian Entrants?
The term Cuban-Haitian Entrants (CHE) refers to the following:
An individual who was granted parole or any other special status under the immigration laws from Cuba or Haiti
A Cuban or Haitian national who isn't subject to a removal order in the US
Cuban-Haitian entrants are also known as 'qualified aliens' under the Personal Responsibility and Work Opportunity Reconciliation Act (PRWORA) of 1996. This 'qualified aliens' status has made Haitian and Cuban immigrants eligible for several federal-funded benefits.
1. ORR Matching Program
The Office of Refugee Resettlement (ORR) offers an ORR Matching Program that provides Cuban/Haitian entrants with several benefits. You are required to enroll in the program 31 days after arrival in the country. 
The program offers the following:
Employment skills training
Job referrals
Family budget planning
Transportation
Healthcare
Social adjustment and other services
Resettlement agencies across the country offer these services. They include:
You can visit any of these resettlement agencies to find out about eligibility and how you can be a recipient of the benefits.
2. Temporary Assistance for Needy Families (TANF)
The Temporary Assistance for Needy Families (TANF) is a federally-funded program that provides financial benefits for families whose breadwinners cannot provide basic needs. Some of the benefits of this program include the following:
Work assistance
Childcare assistance
Job Preparation
Housing support
Refundable tax credit
Who qualifies for these benefits? US citizens and Haitian and Cuban immigrants who cannot provide essential needs for their families. Find out more about how you can apply and the documentation needed here. 
3. Supplemental Nutrition Assistance Program (SNAP)
The Supplemental Nutrition Assistance Program (SNAP), also known as food stamps, is another federal program that supports low-income families in purchasing food. If eligible, you will receive an Electronic Benefits Transfer (EBT) card to purchase groceries from selected retail stores, farmers' markets, and even online shops like Amazon. Some of the items you can buy with the food stamp card include poultry, meat, fish, dairy products, fruits, veggies, snacks, beverages, and many more. 
To qualify for this benefit, your household income must be less than the federal or state income levels. Read our comprehensive guide to learn more about this program and find out how it benefits Haitian and Cuban immigrants.
4. Supplemental Security Income (SSI)
Supplemental Security Income (SSI) is a federally-funded program that provides monthly financial benefits to low-income households, people with special needs, and elderly persons.
You can qualify for this benefit, even if you're a Cuban/Haitian entrant. You can receive up to $841 for individuals and $1,261 for couples. You also get access to other benefits, such as Medicaid and SNAP, allowing you to gain self-sufficiency as you navigate life.
Find out more about this program here.
5. Affordable Connectivity Program
The Affordable Connectivity Program (ACP) is designed to provide affordable internet services to low-income households across the US. If you qualify for these benefits, you can access the internet for free or at a discounted price. You can also get a one-time discount of up to $100 for purchasing a tablet, desktop PC, or laptop from a selected internet provider. 
To qualify, you must be a legal Haitian or Cuban immigrant and have an income below the Federal Poverty Guidelines.
6. WIC Program
The Supplemental Nutrition Program for Women, Infants, and Children (WIC) is designed to offer nutritional support and other benefits to low-income pregnant women and children under the age of 5.
The program aims to provide qualifying recipients with healthy food to supplement and nourish their diet. You can find out about this program and how to claim the benefits right here.
7. Refugee Cash Assistance
The Refugee Cash Assistance (RCA) offers cash benefits to Cuban/Haitian refugees to cover their essential needs, such as food, transportation, and shelter.
The qualifications and documentation needed for this benefit differ by location and state. You should contact your State Refugee Coordinator to learn about the RCA in your resident state.
8. Refugee Medical Assistance
Refugee Medical Assistance (RMA) offers short-term medical coverage to refugees from Cuba and Haiti who are not eligible for Medicaid.
In addition to healthcare coverage, qualifying immigrants can access medical screening upon arrival to the US with public and private health clinics.
Qualifications for these services differ by state, so it is essential to contact your State Refugee Coordinator or Refugee Health Coordinator for details about Refugee Medical Assistance (RMA).
Financial Assistance to Cuban and Haitian Immigrants
Haitian and Cuban immigrants are eligible for several federal and state-funded benefit programs to ease their financial burden. Some of these benefits include basic healthcare coverage, cash benefits, affordable internet, free grocery shopping, and many more. We hope this article has clarified your doubts regarding your rights as a Cuban-Haitian immigrant.