The power of Deferred Action for Childhood Arrivals (DACA) in shaping immigration policies and benefits for immigrants cannot be understated. Few initiatives have garnered as much attention and sparked as intense a debate as DACA. By granting temporary protection from deportation and enabling young immigrants to work legally in the US, DACA has become a lifeline for thousands of individuals.
In this article, we will delve into the program's background, eligibility criteria, benefits, and the recent developments that have impacted it. Additionally, we will provide the latest news on DACA in 2023, along with valuable information on the necessary forms and requirements for DACA applications.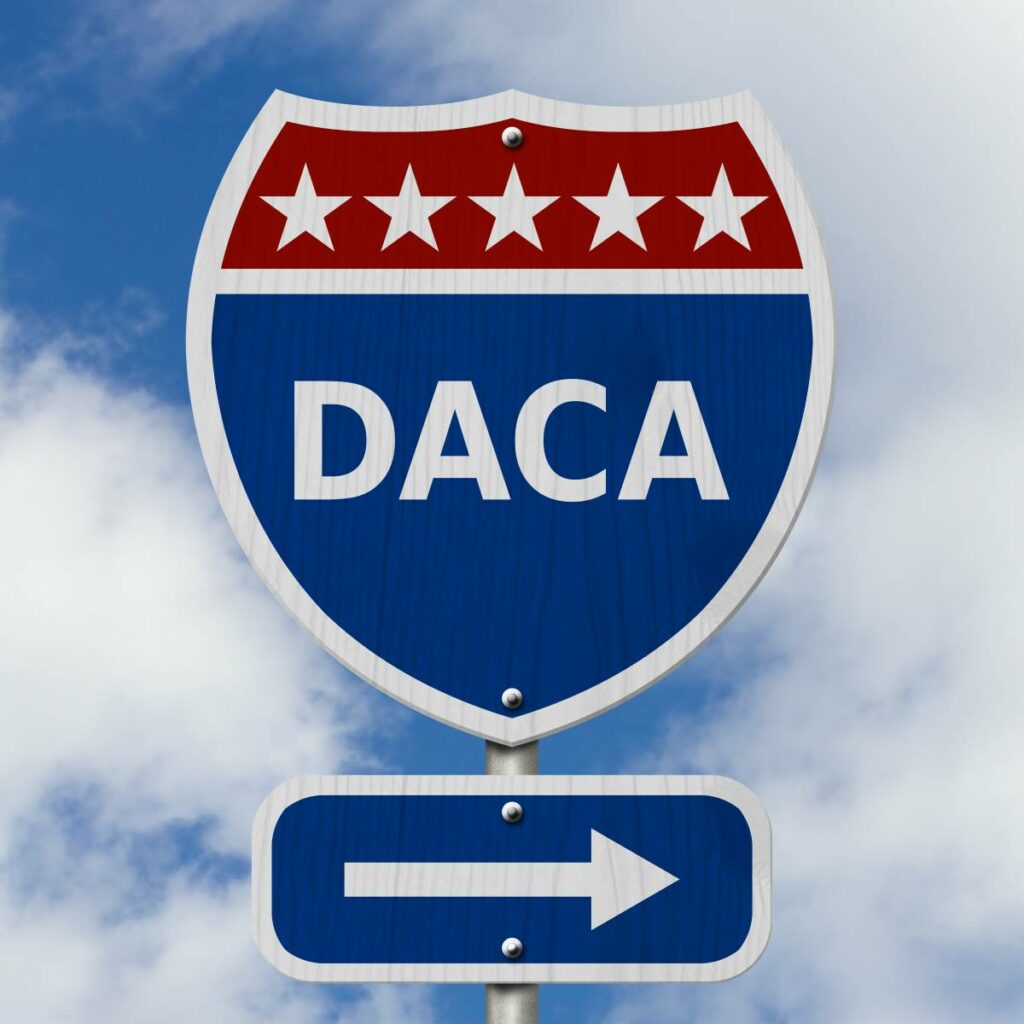 What Is DACA?
Deferred Action for Childhood Arrivals (DACA) is an immigration policy implemented to address the situation of undocumented immigrants who arrived in the country as children.
Administered by the US Citizenship and Immigration Services (USCIS), DACA aims to provide temporary relief from deportation and grant work authorization to young immigrants, often referred to as "Dreamers." This program is open to eligible immigrants across the country.
It's important to understand that DACA does not establish a pathway to citizenship or permanent legal status. However, it has granted temporary relief and created opportunities for thousands of young undocumented immigrants, offering them a sense of security and stability in their lives.
What Help Can You Get Under DACA?
Eligible individuals can receive the following benefits with DACA:
It is essential to note that DACA doesn't provide a direct path to citizenship or permanent residency. Its relief and benefits are temporary and can only allow individuals to reside, work, and study in the US without the fear of deportation. For example, with a valid Employment Authorization Document (EAD), DACA applicants can obtain Social Security numbers and apply for jobs, enabling them to contribute to the workforce and support themselves financially.
What Happened to the Program in 2021?
In July 2021, a federal judge in Texas declared DACA unlawful and placed limitations on the approval of new applications. However, the ruling allowed existing recipients to continue under the program while legal proceedings unfolded.
Subsequently, in October 2022, a DACA final rule was implemented, granting the USCIS the authority to accept DACA renewals and exercise discretion in considering new applications.
Who Is Eligible?
You are eligible for DACA if you meet the following requirements: 
You entered the US before turning 16
Have continuously resided in the US since June 15, 2007
You have not been convicted of a felony or misdemeanor
You were physically present in the US on June 15, 2012, and at the time of applying for DACA
You are currently enrolled in school, have graduated, or obtained a certificate of completion – either from high school or General Education Development (GED) certificate
You do not pose a threat to national security
You are an honorably discharged veteran of the United States Coast Guard or Armed Forces
How To Apply
To apply for DACA, all you need to do is:
Visit the USCIS website for the correct mailing address in your state of residence if you want to file it by mail. However, if you want to file it online, click this link.
Fill out DACA Form I-821D (Consideration for Deferred Action for Childhood Arrivals). You can find the instruction for how to file Form I-821D here.
Documentation Needed
You will need the following documents when applying for DACA:
Birth certificate
Two passport photos
Copy of government-issued identification, such as a passport or consular ID
High school diploma, GED, or proof of enrollment in school
Documentation establishing your presence in the US from June 15, 2007, to the present
How Much is the DACA Filing Fee?
The DACA renewal fee 2023 is $85. However, you are expected to pay $410 for filing Form 1-765 (Application for Employment Authorization), which must be filed separately from Form I-821D.
You can pay the fees with a money order, personal check, cashier's check, or credit card through Form G-1450 (Authorization for Credit Card Transactions). If you want to pay by check, you must make it payable to the US Department of Homeland Security. The fees should be paid separately. 
Is USCIS Accepting New DACA Applications in 2023?
First-time applications for DACA will be accepted but not processed. The July 2021 ruling still prevents the USCIS from processing and approving these applications. It is recommended to contact an immigration attorney to learn about fresh applications. Experts suggest you should proceed to send your application and leave it pending until the new ruling takes effect.
However, you can renew your DACA if it's nearing the expiration date. Renewals last every two years.
You're not required to inform your employers if you are on DACA. Employers are also advised to desist from firing workers based on their immigration state, as it violates federal law. If you believe you have suffered discrimination due to your DACA status, call the Department of Justice's Civil Rights Division at 800-255-7688. 
Can You Get Advance Parole?
Advance Parole is a permit granted to leave the US and come back. The permit must be filed under Form I-821D and received by the USCIS before you leave the country. While advance parole recipients can be considered for DACA, it is not always guaranteed.
Thrive Against All Odds
The Deferred Action for Childhood Arrival (DACA) provides temporary relief to eligible undocumented immigrants who arrived in the country as kids. Through DACA, qualified individuals can apply for a two-year renewable period of protection from deportation, during which they can also obtain work permits and other benefits. This allows them to pursue education, secure employment, and actively contribute to their communities without the constant fear of removal.
Check out our website for more information on other benefits you may be eligible for.