Are you currently battling with your rent? Do you fear you may be out on the street dealing with homelessness? When you can't secure adequate shelter for your family, life may seem bleak. But there's a glimmer of hope.
The Street Outreach Program is a nationwide program aimed at helping American families out of homelessness and in one shelter home systems. This article looks into this program in detail, including its benefits, eligibility, and how to apply for it.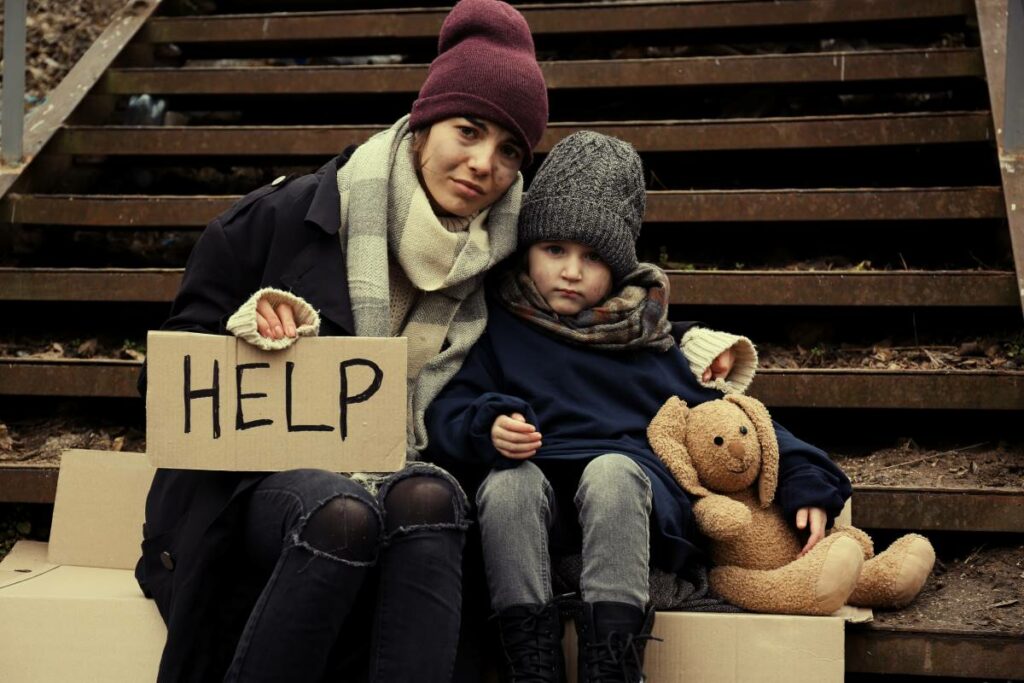 What is the Street Outreach Program?
The Street Outreach Program (SOP) is a community-based program that supports American individuals and families who are either homeless or on the verge of homelessness. This program, backed by the US Department of Health and Human Services, prevents and protects young people from the risks of living on the streets.
However, successful homeless outreach programs also cater to other services such as food, clothing, medical care, job training, education, mental health counseling, child care, and many more.
You can look up different street outreach programs here and register with the one that aligns with your needs.
Benefits of the Street Outreach Program
There are several benefits of the street outreach program. They include:
Links individuals and families to shelter, housing systems, and other services
Reduces palpable homelessness within the community by lowering the number of displaced and homeless people
Offers other support such as food, clothing, and medical care
Encourages a community filled with people striving to make a positive impact
Addresses issues within the community, such as mental health or drug abuse
Who is Eligible for SOPs?
SOPs specially target people who fall into at least one of the following categories:
US citizens or legal residents who live in the streets or in shelters
Individuals staying in temporary housing programs
Runaway and homeless teenagers and youths
People dealing with mental issues and substance abuse
Homeless veterans
Individuals facing marginalization as a result of their race, sexual orientation, gender, and other reasons
Individuals experiencing domestic abuse
People with special conditions such as disability or several health conditions
How to Apply for Street Outreach Program
To apply and get help from your local street outreach program, call the program phone number 1-800-621-4000 or visit the National Runaway Safeline. You can also visit the National Clearinghouse on Families Youth & Families to get more information about runaway and homeless youth programs. Alternatively, you can write to:
National Clearinghouse on Homeless Youth & Families
2310 Parklake Drive, Suite 148
Atlanta, GA 30345
Phone: 833-GET-RHYi (833-438-7494) | Fax: (301) 828-1506
Email: GetRHYi@NCHYF.org
Documents Needed
You will need to show the following documents when applying to a Street Outreach Program in your community:
Proof of identity such as state ID, driver's license, international passport, etc
Residency proof such as lease agreement, utility bills, etc
Health insurance information if any
Relevant medical or mental health information if any
It's recommended to check with the street outreach program to know the documents needed for the application process.
How Long Can You Receive Housing Benefits From SOPs?
The length of time you can enjoy housing and other benefits from SOPs depends on the program and your current situation. Some programs provide temporary housing and shelter systems, pending when your finances and economic situation improve. Other factors include your level of need or the availability of program funding. It's best to check with the program to determine its validity.
Can You Receive Other Benefits?
Suppose you're a recipient of a Street Outreach Program. In that case, you can also apply for other benefits such as the Temporary Assistance for Needy Families, Supplemental Nutrition Assistance Program, and Child Tax Credit, amongst others.
A Beacon of Hope for At-Risk Youths
Street Outreach Programs are designed to provide adequate housing support to homeless youths and families nationwide. These programs are specially created and funded to keep people off the streets and lower the risks of street vices. They also enable you to get further assistance and access to clothing, medical and mental health care, food, and even child care. We hope that with the information we compiled on Street Outreach Programs, you can now apply and receive the help that you need.